What is PIM in eCommerce?
PIM in eCommerce is designed to make your day-to-day operations as easy, streamlined, and rapid as possible. Choosing the right PIM solution  will reduce the time, expense, difficulty, and setbacks often associated with keeping an e-commerce business at the competitive coalface.
What does PIM stand for in ecommerce?
PIM in eCommerce is deployable for B2C, D2C and B2B to provide a single hub to collect, organise and enrich product information. It can create bespoke product catalogs and distribute them to an infinite number of eCommerce channels. In a nutshell, a PIM platform enables easier and much faster creation and delivery of top-quality product experiences. The resulting high-level engagement with target consumers means you can outpace (and outperform) market rivals.
When and why is PIM in eCommerce crucial for product-centric businesses?
We're all buying much more online nowadays. Whether it's product components or office equipment, furniture or football shirts, all buyers expect an engaging and comprehensive view of the products they are preparing to spend their budgets on.
Product-oriented companies are operating in an ever more competitive environment, so they need to be able to respond in an agile and strategic way to constantly changing demands, a rush of new and more specialised products and our increasingly heightened expectations of the service offered.
That's where the benefits of PIM in eCommerce stand out. It can:
Optimise the time taken for the product journey from suppliers and vendors to availability to purchasers across the omnichannel experience.

Expand the number of products and extend the product lines on offer

Scale up a business's operations, enabling entry into new markets, be they domestic or overseas.

Free marketing, sales, production, and other teams to use their time to develop outstanding product experiences, leading to greater conversion rates, fewer returns, and more possibilities for up- and cross-selling
Basically, we are talking about a better user experience because product information is better.
Enriching Your Data Gives You a Competitive Edge
How can a product-centric business gain a competitive edge over other companies in its eCommerce environment? Very often, it is simply a matter of providing a greater volume of accurate, up-to-date useful and relevant information (or product data, if we like).
A PIM in eCommerce is designed precisely to ensure this can happen. It can enrich and enhance product data to the point where it provides greater value to your users than they get elsewhere. The dual benefits enhance the user experience from two angles;
The internal user: those team members who can use the platform's attributes to work faster, with more clarity and across departmental boundaries, all safe in the knowledge that the data they are using is unimpeachably excellent.
The end-user: the consumer, the procurement executive, the business partner. They will all enjoy the ease, rapidity, and product insights they get from accessing fully optimised information. Ultimately, it is not only about making an informed purchasing decision but being so satisfied with the experience that return visits and brand affiliation are highly likely. 
Why the scope of PIM in eCommerce enhances the customer experience
The scope covered by a PIM system defines how comprehensive its coverage of information is. The following and more can be stored, accessed and deployed from a central hub and in a form which is guaranteed to be high-quality, up to date, timely and, most importantly, a unique version.  
Key product data: SKUs, Universal Product Codes, titles, names, and descriptions

Relationship Categories, product taxonomy, labelling and product variants

Technical specifications Measurements, materials, ingredients, warranties

Digital assets, including photos, diagrams, videos, documents

Marketing data Keywords and other SEO elements

Sales insights

 

Pricing, customer reviews

Technical and design specifications 

Style sheets and assembly instructions

Channel-specific information, such as Google categories, Amazon titles, mobile descriptions

Localised information (currency, cultural norms) 

translations and multilingual copy

Spreadsheets and certifications from manufacturers and suppliers

Compliance certification: ETIM, G1, BMECat, IceCat
The key benefits of using a PIM
The right PIM platform enhances business outcomes
Enriching product data to create useful and relevant information makes your e-commerce tactics become much more successful. The more intelligently laid out and the more comprehensive their descriptions are, the easier it is for target consumers to conduct searches and find the products they want to interact with.
When customers know exactly what they're buying, they are making a fully informed purchasing decision. Consequently, they are less likely to return products after purchase. The benefit of PIM in eCommerce is a reduction in time spent processing returns and enables growth in a streamlined and upwardly mobile way.
More cross- and up-selling opportunities
Most companies welcome ways to promote and generate greater volumes of cross sales and up sales. Again, a well-chosen solution for PIM in eCommerce decreases the amount of time required to wrangle unruly product data and concentrate more energy and expertise to sales strategies.
Shorter supplier-channel lead times
One of the biggest benefits of adding a PIM system is the decrease in product lead times. By allowing for management and editing of all product information at once, go-to-market is speeded up and bottlenecks are eliminated.
Cross-channel coherence and consistency
PIM in eCommerce enables diverse departments to create, edit and manage product information simultaneously. Even for products on various platforms, a PIM system applies automated updates in real time, to ensure the accuracy and timeliness of item numbers, references, catalogs, SKU data and so on.
A truly integrated purchasing experience
Whether they are procurement teams for B2B transactions or the research-comparison-modelled modern retail consumer, purchasers are using an increasingly sophisticated range of different devices and virtual outlets to shop online. Offering a uniform and consistent buying experience across all channels, be it desktop or mobile, Amazon or UK Distribution Ltd., means brand enhancement and an all-round more attractive, easier, and efficient experience for customers. 
Optimal use of the right PIM in eCommerce creates such an integrated buying experience that the words 'reliable' 'professional', and 'trustworthy' become synonymous with the brand.
Product Information Management and eCommerce
If you are searching for a flexible, scalable and future-proof technology architecture to support your business strategy and outcomes, our PIM consultancy can help you to evaluate and procure the most suitable, future proof and cost-effective PIM solution. We work hand in hand with you to create the most effective strategy to bridge and unify your product data management architecture with your enterprise architecture.
Start with Data is an official partner with several leading PIM and MDM technology providers, including Winshuttle, Enterworks, InRiver, Salsify and Akeneo. Our team of consultants have a wealth of experience in PIM implementation projects  across a range of sectors and industries. So, rest assured, you will be in good hands.
Get in touch for a free initial consultation so you can find out more about how our PIM and MDM services can unlock the potential for added value, both for your business and your customers.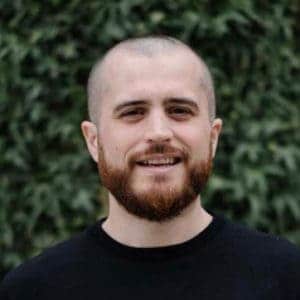 If you would like to find out more about how product data management, PIM and MDM can create value for your business, we'd love to hear from you – Ben Adams, CEO Start with Data
Case Study
"Start with Data are helping transform product data management, laying scalable technology and data governance foundations"