PIM solutions: 10 things to look for
Most of those trawling search engines for details about how to best manage their  product information tend to end up looking at PIM technology. This could be a mistake! There are many other factors you need to bear in mind before going anywhere near technological specifications, dazzling as they may be.
Below are ten elements of a PIM implementation project worth bearing in mind. Some may sound obvious, but the number of businesses who enter a project of this nature without the sufficient forethought or due diligence is surprisingly high.
1. Identifying the end goal
It sounds obvious, but the organisation must have a compelling business case which pinpoints the reasons for implementing a PIM solution. That is, what business value it will add for the company and a clear strategic vision of the desired business position in the mid- to longer-term.
2. Data maturity and product data governance
Maturity measures the nature and scope of measures which an organisation deploys in its data policies. Without going into detail, a high level of data maturity would be characterised through:
Full product data compliance (legal and regulatory) for multiple contexts

Fully systemised and accessible business processes (as opposed to various parts of the business being run from information inside certain individuals' heads).

unified versions, strong organisation-wide product data governance framework and

clear lines of ownership and accountability
3. Product Data Management Roadmap Definition & Planning
Any PIM solution must first be underpinned by a roadmap which prioritises business value and feasibility. A high-level plan for the early phases of a roadmap must include indicative business and technology change impact assessment, resource profile and project timelines.
Product data quality is one of the major concerns for any product-centric organisation. It is axiomatic that data cleansing must take place before it is migrated to a new PIM solution. The PIM solution needs to highlight discrepancies, address any ongoing errors, and maintain data quality.
5. Key decision-makers and other stakeholders
There are a number of PIM technology providers on the market and it is a specialised investment. The first step is to work out your particular business use case before selecting the technology. There are several useful examples of use cases available to research, from sources such as G2Crowd or Gartner magic quadrant reports online. These outline the attributes of a range of PIM solutions.
6. Direct beneficiaries of the PIM
Sales teams – to access and use accurate and updated product data at all times.
eCommerce managers – the latest content updates to ensure a consistent and quality UX.
Marketing teams – to create and modify campaigns across multiple channels.
Customers – to be reassured that they are receiving updated, accurate, descriptive, and richly created product information for your brand.
Different types of users will be interacting with the PIM — manufacturers, suppliers, sales managers, content managers, and so on. Therefore, it may be necessary to have role-based permissions for different users. Additionally, role-based access rights need security features which ensure data integrity and quality.
8. Integration with legacy systems
A product information management system needs to be the central hub for product data, capable of gathering data from and distributing them to a range of interconnected systems and sources, such as ERPs, CRMs, and warehousing
Features to look out for are:  
Downstream integrations – API connectors serving third-party applications outside the organisation 
Multi-language support for scaling to overseas markets
Automated distribution when publishing compliant product data to multiple channels without the need for ongoing intervention
9. Growing the business with a PIM
All PIM solutions offers scalability, but they differ in details and pricing, so have in place a plan for most likely scaling needs:
     

products with increasing numbers of variants

     

increasing range of SKUs which have highly detailed technical information

     

publishing country-specific product catalogs
·       extending offer to markets needing target group-specific product information
A project owner can measure the return on investment of a PIM implementation in various ways – the examples below are not limited to easily measurable gains:
Enhanced quality of product experience for eCommerce channels

Growth – higher average spend, conversion rates and customer retention as well as greater ease of scaling

Cost savings – minimal errors, reduced need for manual processing, faster editing

Higher degree of employee engagement and organically developing collaborative
culture
Faster time to market – more competitive, more agile in introducing new products

Predictable fixed and ongoing costs – cloud-based, subscription pricing, scalability of offering, add-ons
Obviously, there are many more factors to bear in mind when planning and gaining buy-in for your PIM implementation project. However, the above represents a high-level view of the most measurable factors which can help sell a PIM project to budget holders and decision-makers.
If you are searching for a flexible, scalable and future-proof technology architecture to support your business strategy and outcomes, our PIM consultancy can help you to evaluate and procure the most suitable, future proof and cost-effective PIM solution. We work hand in hand with you to create the most effective strategy to bridge and unify your product data management architecture with your enterprise architecture.
Start with Data is an official partner with several world-leading PIM and MDM technology providers, including Winshuttle Enterworks, inRiver, Salsify and Akeneo. Our team of consultants have a wealth of experience in PIM implementation projects  across a range of sectors and industries. So, rest assured, you will be in good hands!
Get in touch for a free initial consultation so you can find out more about how our PIM and MDM services can unlock the potential for added value, both for your business and your customers.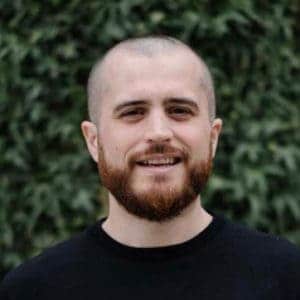 If you would like to find out more about how product data management, PIM and MDM can create value for your business, we'd love to hear from you – Ben Adams, CEO Start with Data
Case Study
"Start with Data are helping transform product data management, laying scalable technology and data governance foundations"