Webinar: The expert viewpoint – industry trends, and why digitisation strategies are the key to success
Our recent webinar, hosted by Ben Adams, founder and CEO at Start with Data, brought together industry experts who offered essential insights and perspectives on the present and future of product information management for industrial manufacturers and distributors.
Guy Magrath, an industry thought leader who advises the boards of several large manufacturing organisations on their product data management strategies, talked about current market trends in product data management and how critically important digitisation is.
Guy started by pointing out how a very turbulent year has led to rapid change, as many large industrial distributors and manufacturers are challenging how they go to market.
Industry statistics note that before Covid-19 emerged, 21% of all retail spend took place on digital. This went up to 37% during the worst times of the pandemic and although it has gone down since then, the percentage is still an astonishing 46%.
These figures reflect the dramatic change in how customers want to trade. He noted how a lot of businesses had been caught cold by the pandemic in terms of not being able to reach more customers, as they did not have access to the proper digital channels.
Massive digital uptake - B2B and B2C
The second major trend he identified is the changes in buying behaviour. Analysis by leading industry analysts, Gartner and Forrester, bears this out. Gartner predicts that 80% of all B2B transactions will be done online by 2025. Even before the pandemic, Forrester studies point out that 61% of B2B buyers wanted to self-serve – they only want face-to-face contact with sales personnel for added value purchases.
Another significant trend is that by 2025, the workforce will be comprised of 75% millennials, who will want to work in a completely different way.
So, the question faced by industrial manufacturers facing this post-pandemic 'new world' scenario, is how they should lay the groundwork for successful digital transformation. Guy observed that rather than seeing this as a threatening landscape, it's full of amazing opportunities to leapfrog the competition. However, he went on to warn that if companies don't respond to these opportunities and act promptly, they will end up being the prey rather than the predator.
Strategic vision and buy-in from the top
As to how manufacturers and industrial distributors go about this transformation project, the number one supporting factor must be to create a digital vision as an integral part of the business vision – they cannot be developed separately.
What's more, this vision must be supported, owned, and driven at CEO level. If the CEO isn't behind it, you might as well give up, because even if your teams are passionately behind it, if it isn't driven from the very top, it won't succeed. Therefore, if the CEO is going to get behind it, he or she must fully appreciate how it will make the world significantly better for customers, suppliers, shareholders and, ever more so, for the overall ESG environment. Gaining CEO buy-in is the starting point.
At Start with Data, we have built up our expertise in giving the best wrap-around PIM consultancy service to those clients wanting advice on their PIM and those looking to implement a PIM software solution for their product data. You can have a further read about our PIM consultancy services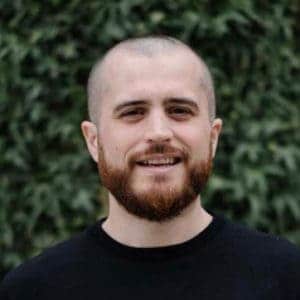 If you would like to find out more about how product data management, PIM and MDM can create value for your business, we'd love to hear from you – Ben Adams, CEO Start with Data
Case Study
"Start with Data are helping transform product data management, laying scalable technology and data governance foundations"