Product Experience Management
Over the last two years (since the start of the pandemic), 77% of respondents to a recent survey noted that their digital experience with favoured brands has changed, while 43% are shopping online more compared with early 2019. Such statistics highlight the increasing importance of pursuing a strong product experience management strategy as digital transformation opens up customer experience opportunities in eCommerce.
What is product experience management (PXM)?
Product experience management is a management discipline used largely by brands to craft and deliver enriched product information content to wherever it is needed, in a timely way. Its ultimate objective is to drive sales, build loyalty, and grow market share and revenue. That content is rapidly disseminated across the digital commerce ecosystem to create the relevant and compelling experiences that consumers are increasingly demanding.
What makes a good product experience?
Product experience relies on strong product information. PXM leverages that information to create usage and emotional data. Understanding this enables users to move beyond managing data to crafting and delivering compelling and persuasive experiences.
The basis for an outstanding customer experience is to have insight into the quality of product experience buyers expect. An artfully executed PXM strategy uses different tools and practices so retailers and brands can deliver an exciting product experience.
A vital part of building a good PXM practice is to identify the subject matter experts (SME) you need. Consider the pivotal members on your PIM team early in the process of establishing the aims of your PXM strategy.
Defining a product experience strategy
The PIM team will have comprehensive knowledge of your products, data governance processes, target catalog structure, current channels, and physical outlets. The team also needs to liaise with those responsible for systems, such as your ERP, eCommerce store, or DAM, all of which will play a role in your PXM.
Product Information Management (PIM) capabilities form the foundation of excellent PXM. A PIM solution provides the golden record for your product data – so, descriptions, technical attributes, categorizations, and so on, are complete, accurate, up to date, of a high quality and enriched.
Supplementing technical product data with usage data
To create a great product experience, you should include more than just technical facts. Create a vision of its proven benefits with user reviews, so the consumer can envision the positive outcomes.
High-quality digital assets
Nowadays, the consumer expects a richness of content which plays on emotion and establishes a vision for customer value. They require information in context, such as photos, video, and images. For instance, in addition to a picture of a multi-purpose food processor, include colourful pictures showing these features in use. The use of virtual reality and augmented reality is also likely to become a baseline expectation for exciting and immersive customer and brand experiences.
Researching differences by market
Ensure mindful adaptation to cultural norms, sensitivities, and local norms and compliance. This means researching and using the appropriate descriptions, images, metrics, and so on.
Leveraging process automation
Low-value, labour-intensive repetitive tasks can be automated to allow marketing and e-commerce teams to focus on high-value tasks like honing product descriptions and digital assets for channel types.
It is key to contextualize your product information to deliver a relevant and compelling experience at every customer touchpoint. A good example is voice assistant technology, whose use is growing. When it comes to something as simple as a text-based product description, a paragraph of product description alongside rich digital assets works for print and websites, whereas for a voice assistant, that description needs to be significantly shorter. people search via voice rather than typing.
How does PIM enable excellent PXM?
The PIM will enable your marketing teams to move through the PXM journey from disparate product data to dynamic, exhaustive, and compelling product experiences across all sales channels:
Rich visual and informational experience with state-of-the-art digital assets

Rapid access for the time-poor consumer wanting instant gratification

 

A seamless brand experience and high-quality information at all touchpoints and every stage in the consumer journey
Contextualised and enriched product catalogs, tailored for different markets and channels, can be spread across all relevant channels, be they web shops, print materials, mobile apps, online sales channels, or others. PIM capabilities allow the business to deliver on customer expectations.
Get in touch with us and we'll be happy to have a conversation with you about how we can help you to leverage the power of a PIM to create a truly compelling product experience.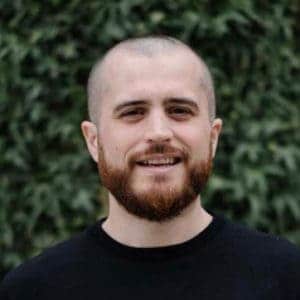 If you would like to find out more about how product data management, PIM and MDM can create value for your business, we'd love to hear from you – Ben Adams, CEO Start with Data
Case Study
"Start with Data are helping transform product data management, laying scalable technology and data governance foundations"