Product Information Management (PIM)
The centralised management of all product data that gives a single version of the truth
Product Information Management enables retailers and distributors whose long-term aims are to become enterprises who want to gain a competitive edge in multi-channel eCommerce sectors. With Start with Data's three-pronged approach – PIM consultancy to shape your vision, implementation of a PIM solution, business and technology support for you throughout the transformation process – our strategic and technology expertise offer you a laser-like focus on ensuring your enterprise is future-ready.
Talk to us about PIM strategy & implementation
If you are a retailer, brand, manufacturer or distributor considering an investment PIM or improving your current product data processes, we would love to help you.
Product information management (PIM) is the process of managing all the information required to market and sell products through distribution channels. This product data is created by an internal organization to support a multichannel marketing strategy. A central hub of product data can be used to distribute information to sales channels such as e-commerce websites, print catalogs, marketplaces such as Amazon and Google Shopping, social media platforms like Instagram and electronic data feeds to trading partners.
A Product Information Management system is a dedicated software suite which provides a centralised hub for processes and tools for product data management. The deployment and exploitation of a PIM's functionalities govern and organise the entire volume of a business's product information to guarantee single, accurate and trustworthy versions of all product data. A PIM solution cost-effectively manages data for eCommerce business products and catalogs from acquisition of product data from suppliers and vendors to syndication of this data to all channels used to reach the customer. Additionally, retailers and distributors have the capabilities and opportunities to access and use larger and larger amounts of product data. This data has intrinsic value and it is essential for distributors and retailers to treat it as the asset it is.
The benefits of a PIM solution
A PIM solution is most commonly offered as a Software as a Service (SaaS) platform. It equips retailers or distributors with a range of capabilities for controlling and optimising their deployment of product data. It is an integrated and unified system for governing, standardising, analysing, and enriching product information, as well as ensuring it is syndicated in a channel-ready state for whatever marketplace or channel it is destined for. 
A PIM solution alongside a high-performing MDM platform provides unified integration with content management systems, digital asset management, supply chain, stock control and marketing teams. It permits businesses to achieve their goal of becoming data-centric as opposed to purely application-centric.An enhanced internal user experience, enabling efficient management, governance, and analysis of all product data.

User Friendly
A systemised workflow with minimal or no user coding skills required.

Visibility
Easier internal product data management and ensures company-wide overviews and oversight of data status.

Golden Record
A 'golden record' guarantees that the product information you are exporting and syndicating is the single source of truth

Efficiency
Automated processes to save the organisation the time and effort required for manual data treatment processes

Improve CX
Export of consistently high-quality product data to provide an excellent Customer Experience (CX)

Scalability
Built for future growth - simple tools make scaling the business easy and agile

Cloud Native
Lower total cost of ownership and easy upgrades with minimal disruptions

Time to Market
Significant reduction in time to market

Go Global
Multi-region, multi-language, multi-currency to enable global expansion

Data Governance
An enhanced internal user experience, enabling efficient management, governance, and analysis of all product data.
The types of company which need a PIM solution
Brands & manufacturers – As the original source of product data, manufacturers need accurate data to fulfil their customers' requirements. A PIM allows for full ownership of product information, can open up new sales channels and facilitate expansion on a global scale.
Distributors – As the 'middleman' in the supply chain, distributors very frequently manage thousands of products and need to provide a growing number of sales channels with informative product data in as short a timescale as possible. A PIM gives them the capacity to manage large volumes of data, expand their product range and provide a consistent customer experience across all channels.
Retailers & marketplaces – Retailers have to account for consumers who are shopping online and offline. A PIM empowers retailers by helping them speed up time to market for their products, enable a consistent omnichannel experience and tell compelling product stories.
Companies transforming to omni-channel: A B2B market study report by Walker Group notes that by the end of 2020, customer experience will overtake price and product as the key driver of conversion. It also suggests that 86% of buyers will pay a premium for customer experience which adds tangible value.
Companies with large volumes of SKUs: product information comes in many forms and formats , from the basics, like name, price, SKU, and description to more value-added digital assets, such as product specifications, product stores, visuals, video and so on. A PIM is a hub which can control every single one of them.
Companies aspiring to global scaling: for those companies wanting to extend their reach to global retail markets (the Americas, Pacific Rim, India, Middle East and Europe to name a few), a PIM solution offers the ability to craft product-related content in multiple languages. It also ensures you comply with whatever laws and regulations apply in these markets.
We should not forget the people who benefit from a PIM solution
Potential issues with a PIM system
Handling massive volumes of data: Retailers and distributors are having to deal with enormous volumes of product data. Trawling through content to retrieve accurate and relevant information is at best tedious, but more likely, prone to human error.
Managing disparate and unorganised digital assets such as product photos, manuals, marketing visuals, videos, or presentations. With almost certain expansion in the overall volume of assets, you are simply adding to a huge, unconsolidated pile of data day by day.
The silos, the silos! A lack of transparency among teams and departments: users across departments can easily communicate with each other. It becomes easier for them to update others about important tasks, critical dependencies and deadlines. 
Manual tasks: To be human is to err. Individuals working on creating and maintaining separate data records of varying formats provoke gaps in communication. Furthermore, if someone unilaterally alters data, it's pretty much impossible to track. The impact of potentially inaccurate product information on the customer experience is obvious. 
Supplier and vendor communication: Launching new products, updating existing ones or making changes to channel regulations and requirements requires clear and timely communication with partners. It will save time, eliminate misunderstandings and, ultimately, enhance partner relations to the extent where collaboration is the norm. 
Disorganisation in catalogs: Product catalog organisation is a complex and time-consuming endeavour, particularly when it comes to maintaining uniformity of data for each and every catalog. Siloed departmental teams working on maintaining separate spreadsheets inevitably fail to communicate, and lack of ownership leaves product data prey to whoever happens to reach and alter it last before it reaches the customer.
Delayed product launches: product teams often face a bottleneck if their product catalogs are in disparate locations on their systems. Syndication to sales channels slows down as missing or corrected data is tracked down. 
Difficulties complying with myriad channel requirements: Pulling together all the risks above, it is hard for retailers and distributors to work from a position of strength in relation to channel owners. Every channel has its own approvals policies for listing product data and these are becoming more complex and can often require amendment at short notice.   
The value of better product data management
We are experiencing an eCommerce revolution and if you wish to be a data-driven organisation, a PIM solution could be essential to your PIM for guaranteeing that your product information reaches all your consumers in the easiest and most efficient way possible at the highest possible standard.
A PIM solution harnesses the values behind an organisation's culture – what it wants to achieve (mission), where it sees itself going (vision) and last, but certainly not least, what its people want to be (volition').
For operational ease and efficiency, for strategic growth and planning and for all stakeholders in your operating environment, a Product Information Management solution will drive your results and help you scan the business horizon with confidence and clarity of vision. The following areas are all positively impacted by harnessing the power and capabilities of PIM and a PIM solution. 
• Supplier relationships
• Operational efficiency
• Integration with internal business systems
• Unification of interdepartmental focus
• Governance of defining principles
• Scalability
• Data quality
At Start with Data, we have built up our expertise in giving the best wrap-around PIM consultancy service to those clients wanting advice on their PIM and those looking to implement a PIM solution for their product data. We have learned that the pain points for companies in these circumstances are;
• Figuring out exactly what product data management solution they need.
• Figuring out if a PIM solution is what they need
• Finding the right technology partners for the solution they land on.
• Getting the system online and operating to the maximum.
• Understanding and exploiting the full capabilities of the solution.
• Accessing guidance, advice and practical assistance with embedding the new system in the organisation's operations and strategies.
We have carefully honed our three-step model to enhance our PIM consultancy offering to shape your vision, implement the solution, business and technology support for you throughout the transformation process. By adhering to the principle of being there for you at all times throughout your journey, we work in partnership with your business and our external partners toward truly data-driven product information management (PIM), operations and strategy.  
We pride ourselves on our flexibility and adaptability to clients' requirements and it may be the case that your organisation will need to access certain parts of our PIM consultancy Services, rather than the full wraparound offering. No problem! Our mission is to serve your needs with expertise so that the outcome aligns totally with your brief.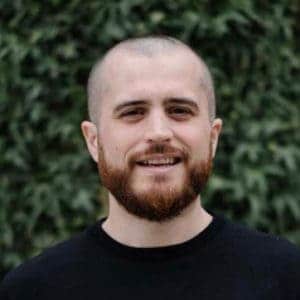 If you would like to find out more about how product data management, PIM and MDM can create value for your business, we'd love to hear from you – Ben Adams, CEO Start with Data
PIM Calculator
Fill in our High-Level Scoping Questionnaire for your PIM initiative to get an estimated cost.