Deploying the high-quality assets you need to make your customer experience stand out
What is product data enrichment?
eCommerce product data enrichment is the process of compiling the full product story for your potential customers. Gone are the days of displaying a product with no more than a simple text description or photo. Today's customer expects eCommerce content to provide a rich array of information about the product, so that they can make an informed decision. That content enrichment may include details such as measurements, colour variations, related products, and accessories. The goal of eCommerce product enrichment is to show your customers exactly how buying your product will fit into their lives and change them for the better. to have a solid foundation which supports their product information management is essential. PIM eCommerce systems are becoming the go-to solution for those companies looking for a guaranteed source of high-quality product data for their online (and offline) offering.
Examples of enriched product content are:
Text of various types (descriptive, persuasive, customer reviews, etc)

Product specifications (such as weigh, dimensions, and material)

Images (which could be high-resolution photos, diagrams, drawings and illustrations, or 3-D-enabled multi-angle files. 

 Video files (repurposed advertisements, customer endorsements or instruction presentations)

further information about the product, including customer reviews and insights gleaned from data analytics

eCommerce SEO

content to drive searchability and findability
Benefits of Product Data Enrichment
If your product data enrichment is inadequate, you will lose sales in a competitive market. Regardless of whether you operate in B2C or B2B, customers increasingly expect an array of enriched, relevant, and accurate information. If your products are difficult to search for and don't appear on the first page of rankings, they simply never arrive at your platform. If the eCommerce content on your item details pages makes it difficult for them to fulfil their need or desire, they will go elsewhere. Typical problems with lack of enrichment include inconsistency of style across different channels, or not sufficiently optimised for search and findability. The lists of attributes may not bed complete, and many products are missing important and useful visual content, such as video explainers, multiple product images, and product spec sheets.
Therefore, the benefits are;
Focus on SEO through keywords and clear meta descriptions

Completeness of 'narrative' in the product story

Relevant information to enable customer research and comparison

High-quality, attractive, and useful visual presentation of the product and its uses, features, and value

Suitable style and volume of copy for descriptive, explanatory, and persuasive purposes
Product Data Enrichment: Do I need it?
The emerging norm of omnichannel eCommerce highlights the online representation and acts as a showcase for your products. The growing trend is for customers to access product information on mobiles, tablets and laptops, and your enriched product information is the primary element customers interact with in their purchasing journey. They cannot pick it up, try it on, scan the ingredients list, feel the material, or try a sample. They rely purely on the information you supply them with.
That product data enrichment needs to be not only of high quality, but also attractive enough to keep them on the purchasing journey. For retailers and brands, for example, this includes creating an emotional impact and compelling reasons for customers to engage with the product. For B2B, quality is still key, but decision-making is based more on the usefulness and completeness of information – it is the company's money they are spending, not their own. Whether they can see how a product may move and operate or examine multiple angles of the product and its variations, often makes the difference between cart abandonment or purchase.
From the perspective of business opportunity, the quality of your product data enrichment of product will impact on how valuable it is for add-on sales information linking. To name the most common:
       

competitive cross-selling of products

       

up-selling

       

accessory products
You can share product content about how a product interacts with or enhances others. For example, optional accessories can be showcased to demonstrate how they add to the value of the searched product. In fact, buying bundles of products and accessories could offer discounts, so a relatively uncomplicated link provides an easy way to encourage further sales.
How to empower eCommerce products with product enrichment
Product Description writing
What kind of information are we looking for in a product description?
Who it is aimed at.

Its principal use and features

How and in what context we use or consume it

What problem it solves (and solution it provides)

How it works

Its sensory attributes, appearance, design, and use

How it adds value and what makes it stand out it from similar products
Product descriptions form the value proposition for your products. For practical and strategic purposes, they are a crucial catalog and marketing element. High-quality product descriptions assist buyers, influence their experience, dispel doubts, and enable higher sales and fewer returns.
Furthermore, the impact of well-written product descriptions on your SEO strategy is notable, as it allows your content to stand out from the crowd as well as enhancing your online positioning. High standards in the following are key indicators:
technically proficient and meaningful language, outlining benefits and/or USPs
SEO: high-frequency keyword use, use of keywords naturally in metadata
application of the feature/benefit model: for example: "This soundbar is Bluetooth enabled (feature) so no need for messy cables (benefit)".
consistent brand 'persona' tone; this should reflect a brand's tone so that it appeals to the target demographic and stimulates their desire to buy

Another enrichment technique is to have support for reference entities. These are data which isn't strictly product data but connected to it contextually. For example,
an item of clothing could be accompanied by a potted biography of the designer.
a piece of furniture could be contextualised in a room
specialist food or cosmetics may have detailed information on content and sourcing of ingredients
Complex products may require care instructions, user manuals, manufacturer information, and so on
Colours, variants, package sizes and more.
Using a PIM which can manage reference entities as well as products allows you to provide a more complete experience across channels.
Basic details like materials, dimensions, colours, and measurements should be a given, but there's more to eCommerce product data enrichment to maximise ROI. Multi-media Digital Asset Management is also key. Leveraging the increasingly sophisticated options for digital displays is a way of standing out in an era where customers are demanding (and expect) images from various angles, videos and even the option to interact directly with the product.
In-sourced product content enrichment
Product spec sheets, material data safety sheets, and technical drawings are useful very useful for customers requiring a product to meet specific regulatory requirement, especially in more technical applications and B2B eCommerce scenarios.
Brochures and instruction manuals also provide an alternative to video information for those considering a purchase.
eCommerce Product Enrichment Techniques
Product catalogs include multiple sources of product data, from data lakes, content service providers and suppliers. These increasingly go way beyond simple text attributes. A compelling product experience should use multimedia assets as standard.
The specialist software platforms in your tech stack will help with aggregating the information at your disposal, but frequently, this information is often stored in multiple systems and departments, and in multiple versions. This means wasting time tracking down what may or may not be the definitive version of that data set.
A Product Information Management (PIM) system integrates with all others (ERP, CRM, Warehousing, etc) to gather, centralise, quality-check, verify, standardise, and contextualise product information for channel-readiness. It does so effectively by associating media to correct descriptions and providing various other tools to edit the media.
SWD Product data enrichment services
Start with Data uses its experience with many clients to ensure that you have all you need to enrich your product data easily and rapidly to launch optimal information across all your sales channels and drive maximum ROI. Our team of consultants are equipped with the expertise to carry your PIM implementation project from start to finish, and ensure it is fully integrated with your existing business management systems:
Capacity to onboard product data from multiple sources and to standardise and centralise that information coherently.

 

A guarantee of clean, consistent, and high-quality data by using

data cleansing

tools where required and applying a data governance framework for data usage permission, ownership, and

data

quality

control.

The ability to syndicate data across every channel, is what a comprehensive in- PIM solution does, but that is predicated on high-quality enrichment to maximise potential sales and increase the accuracy of search results.
This process begins with organising your range of product information – images, videos, and the range of digital assets which add value to your product pages and empower customers to convert. The PIM is specifically designed to ensure your enrichment process uses clean data on entry and continues to do through throughout the product life cycle.
Your product enrichment must start with quality data, and it is hard to share more details about your products unless that information is findable and accessible. That is where our expertise in developing coherent and intuitive product taxonomy comes in.
A PIM is what underpins your eCommerce product enrichment, in conjunction with the enrichment strategies of your various sales, marketing and product management teams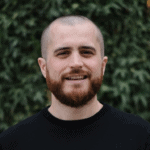 For retailers and distributors
We have a highly experienced team of retail PIM consultants ready to support your implementation from supplier onboarding through to customer experience
Ben Adams, CEO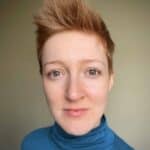 For brands and manufacturers
We can help get your products onto the digital shelf, with our accelerators
Beth Parker, PIM Consultant