Supplier Onboarding & The Solution Vendor's Perspective
Shift to digital drives demand for volume and breadth of product data
Improvements in data onboarding processes and data quality creates Value for customers across all contexts and channels
Enabled by modern PIM technology (user-friendly interfaces, integration, automation, bulk processing)
During our recent webinar series on product data supplier onboarding, our CEO Ben Adams spent some time chewing the fat with  Justin Thomas, Sales Director at Winshuttle. Justin gave us an overview of how a PIM solution like Winshuttle Enterworks can address the complexities and challenges of effective product data onboarding from a multitude of sources.
Technology capabilities for optimising onboarding processes
Justin highlighted the particular challenges connected to:
bringing such a large volume and variety of data into the system.

normalising the data quickly and efficiently

keeping it updated / up to date
Winshuttle's three-pronged strategy involves:
 

Simplifying the supplier experience

 

Enabling faster onboarding and normalisation process

 

Using automation to speed up the process and make it unnecessary to use people.
"Most companies are using Excel to manage data, which means tens of hundreds of thousands of records and spreadsheets, all of which need to be validated before entering your system. We've created a tool which enables integration with the Excel interface, increasing workflow optimisation for data collection and approvals."
For those customers who don't use Excel, and who are wondering how to make the end-to-end journey from supplier as simple as possible, Justin offered a practical and agile solution: A vendor portal: "When it comes to managing incoming product data, our portal allows suppliers to drag and drop files – great for customers and perfect for suppliers, because it cuts out that endless, time-consuming, and sluggish back-and-forth of emails and messages required previously to confirm, correct or amend product data points."
Ensuring high-quality data
Of course, once onboarded, the product data needs to reach certain standards around data quality. Justin referred to certain industries where the issues of compliance (legal and regulatory) with rules such as safeguarding make having accurate and up-to-date product information essential. The consequences otherwise are self-explanatory.
Justin also highlighted the configurable dashboard to get an overview of a product catalog;' status: "We've created a user-friendly, easily navigable interface with key information about the product data lifecycle – whether data have been approved, submitted, reviewed, and if any further action is required. For instance, is there a need for optional attributes? Does the data fulfil all regulatory requirements?
So, our interactive dashboard enables quality standards to be reached. The business user even has the option of checking the status of product information via channel, by product, or by attribute."
Ben Adams: Creating the investment case for PIM
Ben Adams ended the webinar with some comments about how to create the investment case for a PIM solution.
"We help people create business cases by focusing on 3 key areas of business requirements":
These three factors are foundational in any solid business case for a PIM solution.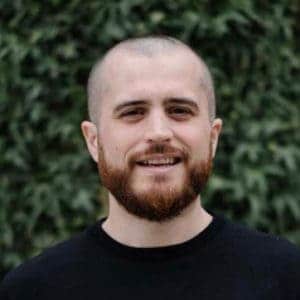 If you would like to find out more about how product data management, PIM and MDM can create value for your business, we'd love to hear from you – Ben Adams, CEO Start with Data
Case Study
"Start with Data are helping transform product data management, laying scalable technology and data governance foundations"