High-quality, consistent and updated product information across all channels.
In recent years, there has been an explosion of sales channels, with the consequent heavy demand for high-quality and trustworthy product information. Therefore, the requirement for companies with eCommerce operations to have a solid foundation which supports their product information management is essential. PIM eCommerce systems are becoming the go-to solution for those companies looking for a guaranteed source of high-quality product data for their online (and offline) offering.
Below we look at the following compelling factors for using a PIM as a key part of your eCommerce strategy:

What a robust product information management strategy consists of

How it will have a positive impact on any eCommerce brand or retailer serious about being data-driven, agile, responsive, and compelling in its offer

How a PIM solution not only drives excellence in data management, but offers capabilities to enhance the customer experience

How the ROI on a PIM will benefit the bottom line for brand manufacturers and retailers through measurable increases in efficiency and savings in time, money, and resource use.
The importance of high-quality product data in this field must never be underestimated. Why? Because at best, it can be rich, personalised, complete, timely, relevant, and varied. But as the volume of available data from suppliers and other external sources proliferates, it becomes more complex to align your eCommerce strategy with your business aims.
The key features of PIM solutions for business-facing data management are also geared to driving company efficiency, meaning more efficient processes, fewer people deployed in unnecessary tasks and a much faster time to market.
We will also look at product-related eCommerce in relation to the following: 
Website (optimised for PC, Mac, tablets and mobile)

SEO Optimisation

Customer reviews

Content Marketing

 

Social Media marketing and selling (such as a shoppable Instagram)

Email, WhatsApp, and SMS mail marketing

 

designed for internet of things, such as smart speakers
Why Start with Data focuses on PIM
"What is PIM in ecommerce?" is a question we are well-equipped to answer. At Start with Data, we deliver PIM for eCommerce strategies and know what threats and opportunities there are. Product-centric companies which do not optimise their data-driven models. In fact, for many small to medium-sized businesses, the accelerated adoption of eCommerce as a preferred environment for shopping either creates an existential threat or can offer opportunities to thrive and grow.
The current eCommerce landscape
A generational shift in consumer behaviour means that accurate and up-to-date information about potential purchases is critically important. What are people looking at? Areas like sustainability and traceability stand out across all kinds of retail and D2C sectors. Furthermore, the individual consumer is also becoming the B2B procurer, and the line between what product experience they expect as an individual consumer and what they expect as a corporate purchaser is becoming blurred.
At Start with Data. we see the opportunities of using PIM solutions to manage your product data from onboarding through enrichment to syndication. We do the groundwork as our services take you through the entire lifecycle of a PIM project – within your budget and without the costly redesigns and reconfiguration which typify many less successful PIM implementation projects.
PIM is Essential for eCommerce
eCommerce has opened up global markets, so those retailers and brand manufacturers wanting to expand can leverage the inbuilt capabilities of a PIM to scale:
All this, at a level of cost efficiency and surety of information quality
verification of data lineage, which validates any decision based on the use of that data – one 'golden record' for every piece of product information.

data governance makes sure that pre-determined protocols and procedures are applied to any internal use of product data sets.

Verified compliance with changing rules and regulations applied to customer-facing product information, for example, from government regulators, and marketplace platforms.
PIM drives revenue opportunities
verification of data lineage, which validates any decision based on the use of that data – one 'golden record' for every piece of product information.

data governance makes sure that pre-determined protocols and procedures are applied to any internal use of product data sets.

Verified compliance with changing rules and regulations applied to customer-facing product information, for example, from government regulators, and marketplace platforms.
How PIM Helps eCommerce Brands
How PIM functionalities drive performance
There are numerous PIM functionalities which add value to an eCommerce operation when gathering, storing, processing, enriching and syndicating product data to channels.  Below are just four examples; 
Channel templates – customised files with all requirements and necessary information for individual channels, with a 'customer's-eye' preview of listings and ads before they go live.
Channel readiness reports – instant updates on the status of product data; in terms of readiness for syndication (aligned with precise channel demands). This includes alerts on issues like duplicate information, labelling problems, or missing information.
Standards exports – reports giving real-time insight into any variations in quality standards, allowing for fast remedial action.
DELTA uploads –favourable for cloud-based technologies, these allow for discrete and partial editing of product catalogs rather than having to resend an entire list.
PIM vs CMS eCommerce platform
The general purpose of a CMS is to organise digital content. Keep its appearance to a uniform standard and change it easily when required.
That's all well and good if you sell a relatively low number of SKUs, with few product variations, but it is not future proof if you want to add larger numbers of SKUs or offer personalised options for consumers across multiple channels and through multiple delivery formats. Modern eCommerce strategy doesn't just mean a functioning website, and modern product information is expanding in volume. A content management system is not designed to deal fast with such complexity. 
Relational data is a key element of an integrated product information management solution. A key quality of modern PIMs is their capacity to integrate with CRMs, ERPs, Warehousing, and, in fact, the whole supply chain.  With mindful tagging and organisation, the CMS can perform up to a point. But performance is far slower in terms of agility to market changes and opportunities, As CMSs are not designed to be especially responsive. Slow and time-consuming changes, with little ability to automate search-ability options mean that your company's products run a serious risk of being pushed down the search engine rankings.
PIM eCommerce integration
When it comes to PIM eCommerce definition, PIM systems, on the other hand, are designed precisely to handle large amounts of data. Onboarding, processing, standardising, sharing, enriching, and syndicating product information becomes much easier and much faster. Modern PIMs integrates with 3rd party software to deliver rich content management needed to handle any complex product data.
A PIM integration will not only let you update your product information easily, but will push that update to your website, e-catalog, marketplaces, or any other specified channels. It frees up valuable (and cost-effective) time for marketing teams and sales staff, allowing them to craft eCommerce brand-specific campaigns which guarantee accuracy of information from a single source. PIM integration enables you to achieve operational excellence by with your ERP, eCommerce platform and other internal and external systems such as CRM, logistics and digitalised supply chain.
Scaling eCommerce needs system support to handle more information supplied to more channels and more markets. These systems need to be compatible, consistent, and linked to others, both internally and externally. What you are looking for is a highly scalable solution which permits near real-time updates of product content on cloud-based eCommerce platforms like Shopify.
Start with Data eCommerce and PIM consultancy services
Our expertise allows us to have in-depth knowledge of the brand manufacturing and retail environments in relation to what is (and will be) happening in eCommerce So, from beginning to end, we carry out the following steps:
We are highly focused on the value a PIM can add to all eCommerce operators, be they D2C brand manufacturers, retailers across various sectors, or even industrial distributors. Our mission is to deploy our strategic and technology expertise to offer you solutions which ensure that your enterprise works with optimal processes and workflows, leverages the power of automation and, above all, is future-ready in a rapidly changing eCommerce ecosystem.
Let's have a conversation about the value we can add to your product information management!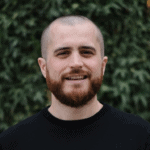 For retailers and distributors
We have a highly experienced team of retail PIM consultants ready to support your implementation from supplier onboarding through to customer experience
Ben Adams, CEO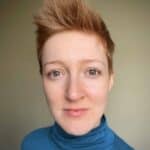 For brands and manufacturers
We can help get your products onto the digital shelf, with our accelerators
Beth Parker, PIM Consultant