inRiver Partner for PIM Integrations & Consulting
Start with Data is an official inRiver partner. The inRiver PIM platform offers a multi-tenant, scalable and cloud-based SaaS. The company has the know-how and experience to drive digital transformation projects, implement tailored solutions, and optimise internal processes to generate a stronger bottom line.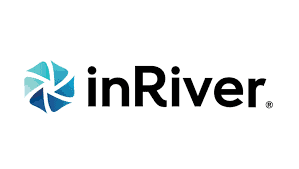 inRiver is headquartered in Malmö, Sweden, and prides itself on being a company which strives to innovate with their solutions. inRiver's mission is to help customers to be the best in class at marketing and selling their products. They find solutions to help organizations craft world-class product experiences. Experiences which are contextualised and relevant, enabling a frictionless path to purchase.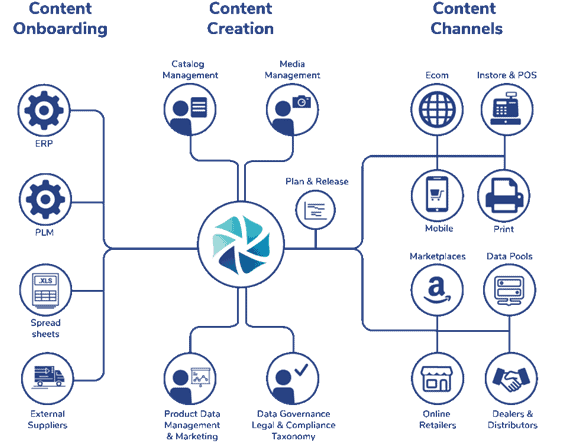 There are four foundational areas in the inRiver PIM platform:
Onboarding:

simplification of the process and a single source of truth.

Creation:

crafting a top-class customer experience with a variety of media

Distribution:

streamlining the most complex of 'go-to-market' strategies with fast omnichannel syndication

Evaluation

: delivering robust data-driven insights and actionable guidance across all customer touch points
Company growth is enabled with scalable solutions and a high level of adaptability.
inRiver also offers subscriptions to its Syndicate Template Library, a large directory of file formats enabling use of expert domain knowledge to engage with channels.
 inRiver also offers the product data management industry's only elastic data model. Its advantages include:
Rapid adaptability to constantly changing business circumstances and customer behaviour with a flexible entity structure

Capacity to scale attributions and launch to new markets and channels easily

Maximisation of upsell and cross-sell opportunities with its adaptable relationship model and product hierarchy.
Our inRiver PIM solutions
Whatever configuration, connectors, and channels you need to use with your inRiver PIM solution, Start with Data is with you every step of the way to support and advise you on the best service for your business circumstances. From initiation and discovery phases to implementation and go live, we work alongside you to craft the processes, data modelling, and training solutions. That means your business users can hit the ground running while their efforts realise the value of better product data management.
The inRiver onboarder can collate internal and external inputs seamlessly. The unique location for all product data ensures use of the latest and correct information, thus providing consistent and accurate information.
Source product data from your suppliers with ease using inRiver REST API connectors

Suppliers are empowered to keep up to date on their digital shelf, with options available for validation or automatic updates
The inRiver flexible market-focused data model allows you to align market reality with your internal product taxonomy. 
Products can be customised, personalised, and bundled. Product relationships can also be mapped for spare parts.

Product information can be enriched with images, videos, product specs, 3D drawings, instruction manuals, and much more

When scaling overseas, the inRiver platform supports all 258 ISO languages

The inRiver Integration Framework means it is no longer necessary to start from scratch with each integration project, as you can configure the relevant components you require. This frees you up to develop and iterate integrations quickly and confidently.
The inRiver syndication platform provides flexible and adaptable features which allow business users to:
set product completeness criteria for channel publishing schedules

plan and execute campaigns by taking advantage of the built-in GANT chart functionality

configure queries to push relevant product attributes and entities automatically to the correct outbound channel

define queries within publication for the required information, such as assortments for print via an inDesign connector
Benefits of the official inRiver / Start with Data Partnership
Start with Data is a key inRiver consulting, implementation and system integration partner in the UK and Europe. We help retailers and distributors shape and deliver inRiver PIM and MDM implementations to create value for their business and customers.
By implementing inRiver and gaining the advantage of better quality, complete product data, and fast efficient business processes & workflows our clients in retail and distribution can scale their product offer. Our clients rely on us to handle the analysis and implementation of complex data relationships and data modelling needed for a successful PIM implementation.
We bring years of experience and a proven method to every inRiver system implementation and are uniquely positioned to integrate inRiver PIM, to improve the quality and consistency of your product data to drive better customer experiences and bottom-line results.
We offer two strong support strands during and after the implementation process for an inRiver PIM:
1. Consulting and implementation
2. Support and maintenance
As an official partner with inRiver PIM solutions, we would be more than happy to have an in-depth conversation with you about how we could add value to your business's bottom line.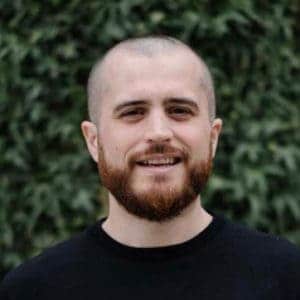 If you would like to find out more about how product data management, PIM and MDM can create value for your business, we'd love to hear from you – Ben Adams, CEO Start with Data
Case Study
"Start with Data are helping transform product data management, laying scalable technology and data governance foundations"