Akeneo Partner for PIM Integrations & Consulting
Start with Data are consulting and system integrator partners with Akeneo, a PIM platform that delivers consistent and and enriched customer experiences across all sales channels. We implement the Akeneo platform, helping our clients improve customer experience, increase sales, reduce time to market, go global and boost team productivity.

What is Akeneo? It is a global leader in Product Experience Management (PXM) helping businesses with products to sell, to unlock growth opportunities by creating a single source of truth for product information and delivering a consistent and compelling omnichannel product experience.
Thousands of organisations worldwide leverage the Akeneo PIM and MDM platforms to dramatically improve product data quality and accuracy, simplify catalog management, and accelerate the sharing of product information across channels and locales.
Akeneo is the leader in open-source Product Experience Management. Akeneo features offer a flexible, powerful, and adaptable Product Information Management solution. Akeneo PIM provides a robust set of enterprise-level features and capabilities to enable you and your teams to deliver the compelling CX modern customers want and expect.
Akeneo Onboarder enables enterprises to strengthen collaborative relationships with partners, suppliers, and brand manufacturers by empowering them to provide the Akeneo PIM easily and efficiently with up-to-date product information.
Akeneo Shared Catalogs allow users to share digital catalogs which both internal and external stakeholders can use to access the most up-to-date product information securely, Akeneo Syndication enables companies to leverage their enriched product information to penetrate unowned channels and reach their buyers with top-class product experiences, wherever they are.
Akeneo Marketplace is the destination for seamless integrations and extensions for the Akeneo PXM Studio, built and supported by Akeneo and their trusted certified partners.
Peer reviews (mentioned in the Gartner Magic Quadrant, which assesses the quality of PIM vendors) noted: "This is one of the best open-source product management technology which helps enterprises maintain a consistent, shareable and accurate single version of product or service data across their organizations. Implementation was really painless and provides various levels of taxonomies which helps to distinguish between various product categories."[1]
The Forrester Wave 2021 evaluation report characterised Akeneo as: "one of a small handful of 'born digital' PIM players; its user experience is a particular strength, with the company's offering providing an intuitive and modern user interface, and its integrations as "one of the strongest parts of the platform."[2]
In 2020, it was also named Adobe's Digital Experience Exchange Partner of the Year for its PXM service.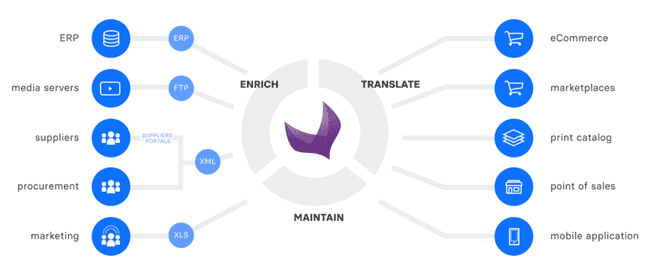 There are different Akeneo PIM Editions, and each has its own features and benefits. We will advise you on the best edition for your business circumstances – Designing the processes, data model & technology solutions to realise the value of better product data management.
The Akeneo Onboarder enhances data collection from suppliers, so you and your teams will no longer have to manage cumbersome file formats manually. Akeneo's secure and intuitive SaaS-based portal permits all your suppliers to submit the precise product information you require, and it also suggest new products for your catalogs. The Onboarder will dramatically reduce the time and effort needed to collect and manage incoming product information from your suppliers by enabling them to submit their product data in a standardised and consistent way.
As Start with data is an official partner with Akeneo PIM implementation and system integration in the UK and Europe, we are well-placed to carry out discovery and data cleansing to deliver a migration process which guarantees a smooth and trouble-free integration of legacy product data management systems to the Akeneo PIM.
Akeneo PIM is connected to the most popular eCommerce platforms on the market. They offer a large range of connectors which offer packaged integrations from Akeneo PIM to easily send high-quality product catalogs to web shops. Akeneo's open-source approach, together with their extensive ecosystem of integrations, helps customers to focus on their eCommerce experience instead of having to deal with overcomplicated connections and integrations.
You can take control of your images, videos, and all digital assets with Akeneo's digital asset management (DAM) connectors. Their open-source ecosystem of product information experts assists you in optimising your digital asset management by automating repetitive manual tasks. This allows your team to focus on what really matters – creating a compelling and engaging product experience.
Benefits of Akeneo PIM integration and consulting with Start with Data
We at Start with Data bring years of experience and a proven methodology to every Akeneo implementation. We are uniquely positioned to integrate Akeneo solutions and improve the quality and consistency of your product data. Start with Data offers a team of expert experienced consultants who will be with you every step of the way to creating a tailored Akeneo solution to equip your product information management with a competitive advantage. In an ever-changing eCommerce landscape, retailers and industrial distributors are empowered to deliver responsive, accurate, rich, and enhanced content which exceeds their customers' expectations.
We offer two strong streams of support during and after the implementation process for an Akeneo PIM:
1. Consulting and implementation
2. Support and maintenance
As an official partner with Akeneo PIM solutions, we would be more than happy to have an in-depth conversation with you about how we could add value to your business's bottom line. 
[2] Forrester Wave Product Information Management, Q2, 2021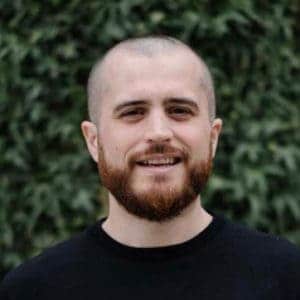 If you would like to find out more about how product data management, PIM and MDM can create value for your business, we'd love to hear from you – Ben Adams, CEO Start with Data
Case Study
"Start with Data are helping transform product data management, laying scalable technology and data governance foundations"