Salsify Partner for PIM Integrations & Consulting
Start with Data is pleased to be an official Salsify partner. Our experts work closely with the professionals at Salsify to provide a PIM solution which is tailored to your precise needs, no more, no less.
Salsify was founded in late 2012 by a group of individuals with wide experience in commerce, online search, and the semantic web. It is widely regarded as a world-leading Product Experience Management (PXM) platform, offering what modern retailers are looking for – faster movement to harness requirements and opportunities, and a wider spectrum of content going to more and more channels. Salsify's PXM combines content management, syndication, and retail analytics technologies in one. 
Salsify's PIM capabilities are also recognised among the leaders in the industry and, with several distribution syndication capabilities, together with actionable analytics, Salsify PIM platform optimises product content on a channel-by-channel basis.
The company has invested over $50 million in the last few years on research and development (R&D) to create a platform which offers an all-round service to get products to market rapidly and efficiently.
The Salsify PIM is compliant with SOC 2 Type 2 and uses a SaaS-based, multi-tenant architecture. Thus, no hardware maintenance is required and new or updated functionalities are implemented quickly, with no downtime.
Among the principal features of the Salsify platform are:
Product experience activation for every single channel

Validation capabilities, such as attribute-level checks against internal schemas

Fast data imports

Support for multiple data domains, including digital assets, inventory, and customer data

Editable product attribution, validation rules, inheritance rules, and entities
Governing the end-to-end data lifecycle
The Salsify platform allows you to enforce rule-based structure on product data to make sure that quality standards are high throughout the lifecycle – from onboarding and creation, to review and transformation to any sales channel endpoint.
Salsify PIM offers a flexible data model and rapid import process which allows users to focus on the precise data to be uploaded or modified. Data can be fed to the platform faster for enrichment and syndication.
New Item Setup & Time to Market
Salsify loads product content immediately, without needing to spend valuable time on schema planning, complex data migrations and downtime.
Update Content Faster
It is easy to update content, create new products and add attributes using a notably user-friendly interface requiring no hard-coded updates.
Process streamlining
Business teams can optimise performance by being able to collaborate and operate more efficiently through the centralised and governed Salsify platform.
Increase Visibility and Governance
Salsify's PIM offers a comprehensive overview of all product content as it is transformed and syndicated, to ensure that data quality and accuracy is maintained downstream.
Our Salsify PIM solutions
Each Salsify PIM can be configured with the features and benefits which best fit your needs. During and after thorough discovery work with internal stakeholders, we advise you on the best edition for your business circumstances – Designing the processes, data modelling & technology solutions to align with your vision to realise the value of better product data management.
A separate product line from the PIM, Salsify's Product Experience Management platform (ProductXM) offers an integrated PIM, DAM & Experience Builder, with commerce capabilities designed to drive sales across retailer/distributor channels as well as marketplaces, social commerce, and direct-to-consumer (D2C) sites.
Salsify's PIM solution can map and transform core product data to the target schema of each destination so that content remains consistent and accurate across every channel. It also complies strictly with each set of channel requirements and best practices.
In comparison to many peer vendors, Salsify does not offer comprehensive out-of-the-box integrations Neither does it adopt an onboarding module. However, this is a strategic decision on the part of the company to focus on its PIM qualities as a differentiator.
Reference customers praise Salsify for its flexibility and user experience, and beyond the functionality, all references brought in to where Salsify's vision is moving. Salsify is well suited for product-centric companies that want a modern PIM and recognise product data as a key lever in ramping up digital commerce.
Benefits of Salsify PIM integration and consulting with Start with Data
At Start with Data, we bring years of experience and a proven methodology to every Salsify implementation. We are uniquely positioned to integrate Salsify solutions and improve the quality and consistency of your product data.
Start with Data offers a team of expert experienced consultants who will be with you every step of the way to creating a tailored Salsify solution to equip your product information management with a competitive advantage. In an ever-changing eCommerce landscape, retailers and industrial distributors are empowered to deliver responsive, accurate, rich, and enhanced content which exceeds their customers' expectations.
We offer two foundational strands of support during and after the implementation process for a Salsify PIM:
1. Consulting and implementation
2. Support and maintenance
As an official partner with Salsify PIM solutions, we would be more than happy to have an in-depth conversation with you about how we could add value to your business's bottom line.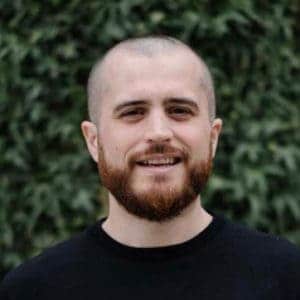 If you would like to find out more about how product data management, PIM and MDM can create value for your business, we'd love to hear from you – Ben Adams, CEO Start with Data
Case Study
"Start with Data are helping transform product data management, laying scalable technology and data governance foundations"