Master Data Management (MDM)
The governance, organisation and management of accurate and consistent information accessible to everyone across the organisation
Master Data Management (MDM) is a process and technology-driven set of principles where the business and IT parts of an enterprise work in conjunction to ensure that the total volume of its data is uniform, accurate, semantically consistent and has a chain of accountability among key sales, marketing and operational personnel.  Start with Data's MDM services are not solely focused on MDM technology, because without governance and processes, even the best MDM platform will fail.
With Start with Data's three-pronged approach – MDM consultancy to shape your vision, implementation of a MDM solution, business and technology support for you throughout the transformation process – our strategic and technology expertise offer you a laser-like focus on ensuring your enterprise is future-ready.
Talk to us about your MDM strategy
If you are a retailer, brand, manufacturer or distributor considering an investment MDM or improving your current processes, we would love to help you
Master Data is a single source of common data  used across an organisation, often in multiple disconnected systems, which covers a number of different domains. The primary master data domains are customer, product, supplier, location and miscellaneous.
Customer data
Personal information, order history, permitted data.
Product data
Attributes, specifications, product metadata.
Supplier data
Corporate information, supply chain, regulatory
Location data
Geographical data (physical stores, offices, warehouses and more)
Miscellaneous data
Varied sources
The business benefits of a MDM strategy
An MDM software platform is one of the best ways to overcome the common challenges raised by manual data management, redundant data, and data discrepancies. A successful master data management strategy will include technology, processes and governance and there are many concrete benefits, amongst which the most notable are;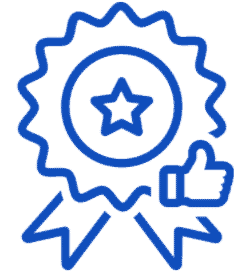 Better data quality
Analytics and intelligence become more reliable and ensures a higher-quality customer experience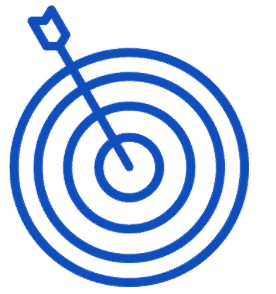 Data accuracy
Much more of a given if there is one correct version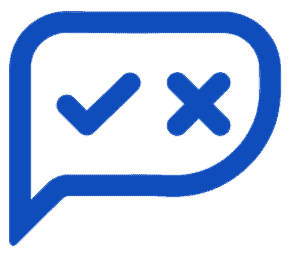 Informed decisions
Taking decisions based on accurate data means more actionable insights and more development of empirically-based strategy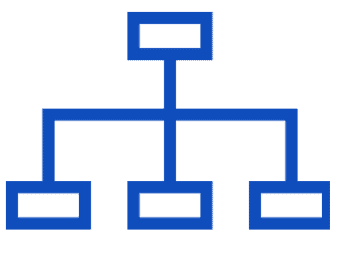 Access management
Automated processes to save the organisation the time and effort required for manual data treatment processes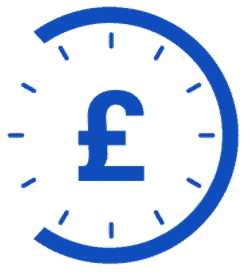 Time and cost savings
Efficient MDM will streamline processes and as high-frequency tasks are automated, it saves money and redundant effort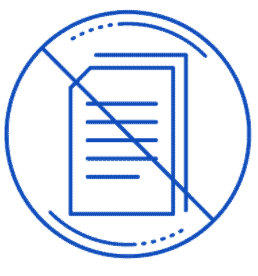 Duplication eliminated
A robust MDM framework prevents the duplication of data across various parts of the business, avoiding the risk of new, non-standardised versions of data emerging

Better data compliance
The multiplication of product data needs to have built-in measures to ensure it is universally fit for use in terms of regulations and legal compliance
Who should be involved in your MDM program?
A Master Data Management framework is only as good as the oversight roles governing it. As such, there are several essential positions which must be clearly defined to be sure with whom ultimate responsibility lies. These roles are often identified according to personal task assignment or specific employee capabilities. To dispel an unhelpful myth, an MDM solution is certainly not the exclusive domain of the IT department. Master data management is for the operational and strategic benefit of the entire organisation, so depositing total responsibility with the IT department will likely lead  to repeating the mistakes of the past. Business users of an MDM system have as much (if not more) pivotal roles as technology users.
Planning, implementing and operating a MDM platform is a major challenge without specialist support. For example, on-site systems incur integration and maintenance costs. Additionally, the sheer volume of data involved -makes migrating legacy data to a new system is a major undertaking. Organisations with low levels of maturity in their data management models data will require great effort to implement a seamless transition to an MDM solution. As companies digitise their operations, those left behind in 'digital-hybrid limbo' will be at a serious competitive disadvantage; 
Handling massive volumes of data: Retailers and distributors deal with enormous volumes of product data. Large-scale manual checking of accuracy and completeness is time-consuming and prone to error.
Managing disparate and unorganised digital assets such as photos, manuals, videos, or marketing material is increasingly complex. Huge, unconsolidated volumes of data may become unusable.
Siloed operations: cross-departmental consistency suffers when teams use conflicting versions of data for critical business areas. 
Manual tasks: Individuals working on creating and maintaining separate data records of varying formats cause miscommunication. Furthermore, if data is unilaterally altered, it is impossible to track. Inaccurate product information  affects the customer experience. 
Supplier and vendor communication: Without clear data protocols, communication with business partners is inconsistent at best. 
Disorganisation in catalogs: Siloed departmental team soften fail to communicate, so lack of ownership leaves product data prey to the last person to find and alter it.
Delayed product launches: bottlenecks easily occur when product catalogs are in disparate system locations. 
The key to finding the right master data management solution is getting the right advice on your precise needs. Your decision will be heavily influenced by the applications required for your particular use cases, which is why many solutions focus on companies operating in specific sectors. 
Current MDM solutions generally offer the following features. Many of these functionalities are powered and enhanced by artificial intelligence, machine learning and automated processes. 
Tools for cleansing, correcting and standardising data.
Ongoing quality monitoring and real-time reporting.
Management of data taxonomy and hierarchy.
Seamless integration with existing systems like ERP and data warehousing.
Easy-to-use interfaces for workflows, approvals, task delegation and so on.
Data security tools for obfuscation and regulatory compliance.
Regarding differing organisational requirements and sizes, master data management solution providers offer a range of system types, such as:
Multi-domain
Integration-oriented
Software conglomeration
Analytics-oriented
Product Information Management (PIM)-focused
Database management-oriented
Another variable is system delivery.  On-premise software gives complete ownership and control, but scalable, cloud-based solutions provide more benefits in terms of flexibility, attributes and pricing. 
Why is data quality so critical to MDM?
The criteria for defining data quality are varied but, in essence, the bottom line is whether the data is appropriate for the use case in question. Quality is determined by the context in which that data is deployed, so it is hard to find a 'one-size-fits-all' definition.
Nevertheless, when it comes to retailers and industrial distributors dealing with highly valuable product data, the following factors always top the list of quality criteria:
High data quality means that master data management can bring together and exchange master data connected to customer, supplier or product master data from various sources, for instance data warehouses, vendors, data pools and data silos and business intelligence. The business intelligence acquired from this high-quality and managed data can then be validated and usable.
Master your enterprise data using an MDM platform / Data management tools
Choosing the right solution for your Master Data Management requirements is not a task to be undertaken lightly. There are many factors feeding into your decision-making and above all, what you want is a solution which is both flexible and multi-domain operational.
Ideally, MDM platforms address different types of approaches to master data management and the best for your organisation depends greatly on its activities, its aims and at what stage it is at in its data management maturity. Three examples of approaches are;
Centrally authored– where data is authored in the MDM system and other systems subscribe to the MDM for master data.
Consolidation – the source systems (such as ERP) feed all data to the MDM, where it is consolidated into the single source of truth.
Coexistence – this is a mix of the two approaches above, and allows for creation of data in different systems (including the MDM).
MDM solutions have increasingly sophisticated functionalities and attributes nowadays, driven by advances in the capabilities of artificial intelligence. For example;
Subscriptions to data services providing real-time accurate master data to systems on demand. 
Data and workflow visualisation to gain oversight of operational status.
A customisable user-friendly interface.
A zero-coding approach to usability.
At Start with Data, we have built up our expertise in giving the best wrap-around MDM consultancy service to those clients wanting advice on their MDM and those looking to implement a MDM solution for their product data. We have learned that the pain points for companies in these circumstances are;
• Creating a compelling business case to get senior stakeholders onboard
• Identifying exactly what solution they need using a range of consultancy tools.
• Finding the right implementation partners for the solution they land on.
• Getting the system online and operating to the maximum.
• Understanding and exploiting the full capabilities of the solution.
• Accessing guidance, advice and practical assistance with embedding the new system in the organisation's operations and strategies.
We have carefully honed our three-step model to enhance our MDM consultancy offering to shape your vision, implement the solution, business and technology support for you throughout the transformation process. By adhering to the principle of being there for you at all times throughout your journey, we work in partnership with your business and our external partners toward truly master-data-driven product information management (PIM), operations and strategy.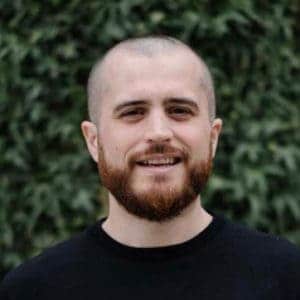 If you would like to find out more about how product data management, PIM and MDM can create value for your business, we'd love to hear from you – Ben Adams, CEO Start with Data
Case Study
"Start with Data are helping transform product data management, laying scalable technology and data governance foundations"