Data taxonomy provides a clear and coherent structure and index for your entire product listing
Taxonomies are  hierarchies – 'trees' of products with branches of variants. A taxonomy of structured and indexed information allows customers to locate exactly what they need, in a logical and intuitive way
Talk to us about your product data taxonomy
What is product taxonomy?
There is abundant evidence that those companies with badly architected product information achieve only half the sales of their better-organised competitors. Additionally, as consumers ourselves, we know that most of us will give up after one unsuccessful attempt to access product information. Research suggests that fewer than 25% of customers will persist three or more times.
A taxonomy of structured and indexed information allows users to locate exactly what they need – moving down in categories for specificity, upwards for more generic areas, and sideways for related product areas. If product-oriented businesses do not give this due attention, customers and visitors will not persist in searching for product information. They will simply give up and go elsewhere.   
Introduction to product taxonomy
PIM and MDM solutions, with their single source of truth, make it much easier than previously to prepare, manage, enrich, and distribute vast amounts of product information to numerous channels. However, to extract value from that aggregated and ever-growing volume of data, enterprises must have in place a logical and user-friendly system of classification.
Generally, speaking, taxonomies are ideated as hierarchies – 'trees' of products with branches of variants. Schematically, taxonomies place products into categories and use tags to group the products further, into subcategories. This set of categorisations allows metadata tagging to be used by search engines, browsers, and web crawlers to display information from that page in a structured and predetermined way.
When Start with Data engages with clients, one of the key factors in achieving business goals is how well-architected the product taxonomy is. By carrying out a thorough analysis during the discovery phase of a PIM or MDM implementation project, we can develop actionable recommendations on how to improve your product taxonomy. The aim is not only to increase sales revenue but to optimise internal efficiency in processes and workflows.
How are products classified in a taxonomy?
In a nutshell, a product taxonomy can be defined as the structure and classification used to organise and categorise all products. Its objective is twofold:
To enable a smooth, seamless, and compelling product experience for the customer
To optimise internal structuring and deployment of product information.
For the purposes of product information and taxonomy, classification of products is normally done based on categories sharing identical attribution (a laptop, for example), but with different attribute values (such as 13" vs 15" screen, 16GB RAM vs 8GB RAM).  Taxonomies usually work hierarchically – products are categorised and then tags are used to group the products within the given categories. These metadata tags ('data describing data') are what allow search engines, browsers, and web crawlers to display determined information.
Why is product taxonomy important?
Customers searching for information want relevant, consistent and reliable content, which is why product-focused companies must ensure they have robust and flexible systems in place for defining, managing, and tracking their product 'families'. in large B2B distributors selling literally millions of SKUs, with complex attributes and multiple variants, different parts of the business often use different terminology. Or worse still, a term means different things to different departments or teams. These problems exemplify why product information management and taxonomy combined can cause major challenges. Failure to address these challenges results in internal inefficiency and clearly risks causing major confusion and frustration for the customer. After all, there is little point in having detailed, rich content for your product information if your target consumer cannot find it!  
 Hence, an excellent product taxonomy is essential to guarantee that everyone, (customers and internal stakeholders alike) knows what is being sold, where it lies in the product hierarchy, and how to deliver (or access) that specific information in as intuitive a way as possible.
The importance of product taxonomy management tools
Product taxonomy needs to work at a variety of levels with different users. It should enhance and ease the flows of data throughout the organisation as well as servicing varying objectives. These include orchestration of internal workflows and information pertinent to the governance framework for product information. Ultimately, the strategic use of product taxonomy tools has an enormous impact operationally – on how the consumer experiences the product in an omnichannel environment and on how internal users can access and deploy product information rapidly. 
Powerful and versatile taxonomy management tools are becoming much more widely available and can be used to import, convert, merge, and modify existing taxonomies. They can also be integrated with, and send output to, content management, sales channels, and other management systems. Workflows are streamlined with automatic routing and responding for documents, emails, and customer interactions, based on their content or other characteristics.
Can a PIM make product taxonomy management easier for retailers, distributors, or manufacturers?
Is my product taxonomy effective?
First things first. Bad data means searches don't work well. But even if the organisation has very high-quality information, its value is seriously diminished if deployment is hampered by bad organisation and structuring. Determining whether a product taxonomy is fit for use requires asking (and finding the answer to) several questions:
 When customers can find products quickly, they are more susceptible to upselling and cross-selling. It is also much likelier that they will be returners.  If the PX is seamless and purchase is a relatively painless process, it suggests that the taxonomy is working effectively, in tandem with rich, high-quality information.
Inadequate taxonomy: the warning signs
When various parts of an organisation use different labelling terms for the same categories and sub-categories, it creates confusion and inconsistency. But this is not the only sign of a badly thought-out taxonomy.
Duplication of categories
Having an overview of the entire taxonomy at once is the most efficient way of identifying redundant categories. However, many companies do this by simply clicking through all the categories on their eCommerce site, which ends up like looking for a needle in a haystack.
Too many subcategories
Again, this is relatively easy to identify. If you do a 'store walkthrough' across the platform, the number of subcategories to select from at each point gives a clear indication of excessive choice. Received wisdom states that more than 12 subcategories indicate a taxonomy in need of simplification.
Absent product categories
Over time, a product-centric organisation wants to grow, to scale its product offering. It's suppliers and manufacturers create and launch new products, which become popular, dominate the market, and eventually scale down other products and categories, which might disappear from the market. As such, a product taxonomy needs to be adaptable to changing market trends, so that any emerging changes can be addressed fast.
 The 'Junk drawer' syndrome
As the name suggests, this product category can contain all manner of random, one-off, or accessory-type products. It is a taxonomy problem which appears gradually. As the organisation is under constant pressure to keep time to market to a minimum, new products need to be listed and available quickly. The tell-tale sign of this syndrome is the presence of non-specifically labelled categories like 'miscellaneous' 'more' or 'other'.
Product taxonomy best practices
A robust and high-quality taxonomy should exhibit as many as possible of the following qualities;
Companies require robust reporting and analytics to know which products are selling better than others. Differentiated categories and accurate labelling make it easier and faster to deliver reliable and usable data, thus enabling decision-making about what products to feature or drop.
As product information management becomes more sophisticated, responsive, and dynamic, taxonomy management is becoming foundational for high-quality CX and internal operational excellence. An adaptable product taxonomy permits the discovery and consumption of rich content. It also steers consumer decision-making and purchasing journeys towards desirable outcomes. Alongside product managers, those working in marketing and eCommerce teams rely on a taxonomy which lets them optimise the versatility of a PIM system. In other words, one which can be deployed across multiple platforms and marketplaces and through whatever channels. These are the practices of truly data-driven enterprises.
Our product taxonomy services
Taxonomy is key to your PIM strategy. Our expert associates can provide you with the skills and insights to ensure stakeholder buy-in and a taxonomy devised, designed and delivered to your specificatons. To have a more in-depth discussion of your taxonomy needs, get in touch and we'll be happy to provide you with more information. 
Even with the streamlined processes and great technology, managing the vast amounts of product data needed to power your business is still resource intensive. To that end, we offer a range of cost-efficient managed services to augment your team on an ongoing basis.
Product Data & Content Services
Deliver high-quality, enriched data across your sales channels and systems with a full range of content services—all under one roof. 
Your systems landscape is constantly evolving. Ensure the data you move into your new systems meets your quality goals with our turnkey data migration service.
PIM & MDM Platform Support
Your PIM and MDM platforms form the backbone of your data management systems. It's essential that they stay up and running and tuned for maximum performance to minimize business disruption.
Ready to take the next step in your product data journey?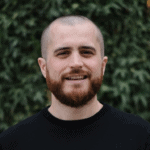 For retailers and distributors
We have a highly experienced team of PIM consultants ready to transform your product information challenges into business benefits – Ben Adams, CEO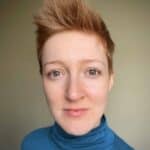 For brands and manufacturers
We can help your business compete and thrive on the digital shelf – Beth Parker, Lead Consultant