What PIM brings to marketing teams
Manufacturers, distributors, and retailers need PIM more than they ever have. The widespread shift to eCommerce models in both B2C and B2B has generated a broad variety of different sales channels, platforms, which has created a need for a scalable way to ensure customers get complete, correct, up to date and engaging product information. Effective scaling means not having to do product data-related tasks manually. When it comes to marketing, digitalisation is already the norm, so speed and agility in a fast-moving market is a must.
Let's briefly summarise how a PIM solution truly enhances and streamlines the work of marketing departments, making it both efficient and effective as a tool for competitiveness.
Product Experience Management (PMX) is the science (or art) of providing contextualised, adaptable and infinitely customisable product information which aligns with the buying experience at all touchpoints on all channels. The foundations for a compelling product experience is timely and correct data alongside insightful information about the type of PX buyers expect. The guarantee of data quality and usability offered by a PIM builds those foundations on solid ground.
New technologies create challenges but also opportunities for marketing teams. For Artificial intelligence (AI) is already bedded in as an enabler of customised online purchasing experiences:  recommendation engines and search capabilities are becoming increasingly sophisticated, so correspondingly, buyers' expectations will rise in terms of how brands and retailers can anticipate their needs and give them precisely what they are searching for, using less time and effort. If marketers deploy the power of a PIM's AI-driven capabilities to contextualise information, schedule campaigns and personalise offers, competitiveness increases.  
Additionally, many markets and operators are moving to virtual reality (VR) and augmented reality (AR) to showcase product information. Again, customers' assumptions that these technologies will create more spectacular and immersive experiences, will inevitably impact on how product information is deployed by marketing strategies.
Product marketing and catalog management
In a world where maintaining margins involves not only increasing revenue but generating efficiencies, product marketing and catalog managers need the usual solutions of gains in productivity and reduction in errors. All processes need to be faster, more accurate and more responsive to rapid change.
A PIM solution works in tandem with the product experience management framework to simplify marketing departments' roles by accelerating and automating processes and optimising workflows. After all, the channels to which product catalogs are already being published all require tailored approaches:
Search channels

Social media

Comparison shopping

Print catalogs

Point-of-sale (POS) systems

 

e-Commerce/web shops

Mobile apps

Retailers

Wholesalers and distributors

Voice assistants

The Internet of Things (smart everything – fridges, TVs, appliances)

Large marketplaces like Google shopping, eBay, Amazon, and Shopify.
The above are all prevalent now. There will surely be multiple additions to come, making PIM even more essential to marketing departments as product data expands and diversifies.
A PIM can also measure catalog completeness and present that information in a user-friendly interface. Marketing teams can focus on key tasks like reviewing and amending product data which needs, for example, to be translated into another language and customised to local market needs. Rapid and responsive scaling can therefore unleash more opportunities for cross-border commerce.
The agile marketing cycle
When used in tandem with a digital asset management system, a PIM means less time needed for research, as marketing teams can use targeted search queries. Any alterations and updates to assets can be managed from a centralised, single source, so there is no unnecessary duplication of task execution. Channel changes can be automated, meaning faster time to market and increased sales opportunities.
A further enrichment capability that helps create a better experience is support for product metadata (reference data) management. It becomes much easier for marketers to add information on brands, ingredients, instructions, sourcing, colours, and so on when a customised PIM solution manages these reference entities, giving marketing teams the surety that they are providing as extensive a product experience as they can, regardless of the range of channels used.
Measuring marketing success
Last, but not least, a PIM will generate measurable ROI for marketing departments:
These significantly reduce: 
localisation costs

personalisation costs

product data search and processing time

faster data integration times
These generate:
higher total sales

increased conversion rates

more up-selling and cross-selling

much faster time to market

new customers
Enhanced PX leads to an excellent CX
The fundamental purpose of the marketing effort involves activities and processes for devising, communicating, delivering, and exchanging a product experience which adds value for customers. A PIM solution enables a compelling product experience, which automatically leads to an outstanding customer experience. Whatever touchpoints are used in their interactions with a retailer, manufacturer or distributor, marketing teams know they can harness the capabilities of a PIM to truly deliver.
So, PIM for marketing is an essential tool in the battle for supremacy in crowded eCommerce markets. Whether it's PIM for Manufacturers or PIM for Retailers, the tools it offers and the opportunities it creates will drive revenues, increase customer satisfaction and get the best out of your teams of experts.
At Start with Data, we have built up our expertise in giving the best wrap-around PIM consultancy service to those clients wanting advice on their PIM and those looking to implement a PIM software solution for their product data.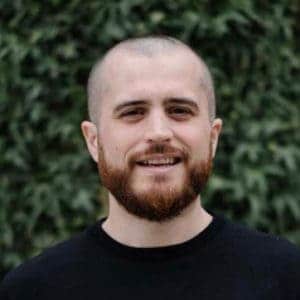 If you would like to find out more about how product data management, PIM and MDM can create value for your business, we'd love to hear from you – Ben Adams, CEO Start with Data
Case Study
"Start with Data are helping transform product data management, laying scalable technology and data governance foundations"