Product information management roles and responsibilities
PIM team roles and responsibilities
Executing a PIM implementation project means making changes and amendments to your product data, processes, workflows, and systems. This will necessarily involve several different people. Their expert input, be it from an executive, user, or technology perspective, is essential to the success of such a project. These stakeholders must be involved at all stages of the development of your strategic PIM initiative. Below, we look at the key roles you should involve in your PIM project, and what it is that they bring to such an initiative.
A representative from the data governance council
A PIM will work at its best when it is aligned with the company's broader data governance framework. A wisely appointed data governance council ensures the appropriate procedures and processes are in place both before you embark on the PIM implementation project, and after it becomes operational. So, having a representative from the governance committee ensures that there is constant oversight from the governance perspective.
A PIM project benefits from the focused support of a 'data champion'— someone at C-suite level who is driving and selling the project ROIs internally. This type of project has an organisation-wide impact, so collaboration among cross-functional teams will be foundational to its success. The executive sponsor can act as an evangelist for change, a fire-fighter, and a persuader of skeptics.
You can see Product (and category) managers, as product custodians. They have key in-depth knowledge – from specifications, to customer feedback and preferences. Their end-to-end view of the product journey involves them in all areas of the PIM initiative.
These interact with a range of product information every day, so gain implicit knowledge of the offering landscape of the company. For most companies operating in e-commerce, a catalog manager is in charge of building sales offers such as seasonal catalogs (Summer, Easter, Christmas, for example) making them an agile bridge between product introduction and sales. 
Catalog managers also have key know-how when it comes to intangible aspects of products, such as nomenclature and data formats, so their presence in the core PIM working committee has a direct impact on the completeness, relevance, and accuracy of the data to be migrated.
Suppliers and onboarding teams
A PIM only functions optimally if it uses good data, much of which comes from suppliers. For example, key information about a high-quality component for a product needs to come from its supplier. With key suppliers and the procurement team present during development of a PIM strategy, their inputs about external data sources can be crucial.
Marketers want to deliver a consistent omni-channel product experience product marketing managers need the usual solutions of gains in productivity and reduction in errors. All processes need to be faster, more accurate and more responsive to rapid change. In other words, valuable data related to information of various products, descriptions, and labels This results in rapid and responsive scaling.
More than anyone, these people know what's happening on the ground with the customer – the questions being asked, the most common terms being searched for, and so on. For e-commerce teams, knowing what terms contribute to the discoverability of a product means being ahead of the game when putting the right, relevant information on the PIM to begin with.
IT support is certainly not the be all and end of PIM implementation success. However, at certain stages, like set-up, you need an IT specialist to be in on what consequences a PIM can have for legacy tech stacks and operations. Bear in mind, this input will also be key when deciding on a PIM vendor.
Given that nowadays, the volume and extent of product data is expanding exponentially, legal and/or compliance department members may be required. The increasing trends towards sustainability and ethical sourcing mean that any data connected directly to these areas must be unimpeachably correct and up to date.
 Besides these stakeholders, it may help to invite representatives from other teams such as customer service and legal, depending on your product landscape, industry, geography,and so on.
We can see the wood for the trees. Our consultants raise possibly uncomfortable, but important questions. We have developed our three-step approach to PIM consulting to unify the specifications, protocols and fundamental business aims of the PIM implementation project.
 We support PIM project implementation teams in various ways: 
The value of better processes, data governance and technology

Assessing your product data value and your KPIs

Examining and analysing product data processes and identifying pain points and opportunities

Doing a product data governance maturity assessment: benchmarking across access, ownership, quality

Carrying out a product data technology assessment: identifying opportunities for architecture solutions
But never underestimate the people factor. As one of our most experienced business consultants puts it:  
"…everyone's special, but some people are more special than others! It's about stakeholder engagement and engaging the right stakeholders at the right time."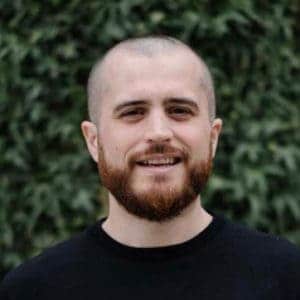 If you would like to find out more about how product data management, PIM and MDM can create value for your business, we'd love to hear from you – Ben Adams, CEO Start with Data
Case Study
"Start with Data are helping transform product data management, laying scalable technology and data governance foundations"