PIM vendor series: Winshuttle

Start with Data and Winshuttle
To equip you with more information about our PIM and MDM vendor partners, we set them some homework! 5 questions on their perspective of the product data management market, what their solution offers, and the kinds of customers they work with. Below, our vendor partner Winshuttle provide the answers about their Enterworks PIM platform.   
1. What are the main trends you are seeing and how does your solution align with these trends?
COVID-19 has changed everything. It has triggered a dramatic increase in e-Commerce traffic as well as accelerating worldwide digital adoption among individual consumers and businesses large and small. There has been a paradigm shift to online and digital channels for all minds of business models across multiple industries. Therefore, the need our customers have for trustworthy data has grown rapidly. That means trust in the origin of the data, trust in the quality, and trust in how data interrelate and interact across the entire enterprise.
Furthermore, apart from trustworthy data, we are seeing an exponential growth in the breadth and depth of product data needing to be collected, managed and deployed across all manner of channels. Our EnterWorks PIM platform provides a solid foundation for success in this drive to digital by enabling companies to make sure that their core business data fulfils the '5C' maxim – it is Complete, Correct, Consistent, Compelling and Contextual – it is available everywhere we need it to be in a timely way.
2. What are three features that make you stand out from other PIM/MDM platforms?
Our EnterWorks PIM platform is more than just a PIM. It is a truly multi-domain MDM data hub with the winning combination of capabilities which can drive better business, not simply better data. We know that the use of trusted data alone does not guarantee success. Agility and speed are also critical to great product data management, so the ultimate goal must be not only to speed up processes but also to improve data quality:
 

The

'single source of truth'

, meaning the capacity to ingest and/or synchronise product information from any source.

The capacity to;
manage and govern all and any type of data across multiple domains in one single platform

consolidate data into a high-quality golden record

syndicate data across internal and external targets to gain cross-domain intelligence

make better and more informed decisions, get to market faster, and enhance buyer engagement.
2. Configure, not code: users can make additions or changes to the platform without needing support based on administration-defined permissions. This reduces reliance on IT and empowers business teams to;
     

become operational faster,

     

digitise and accelerate processes

     

scale achievements

     

increase agility
All the above enable the business to keep pace with a rapidly changing market while decreasing time to value and limiting the total cost of ownership.
3. Enterprise-grade platform: Achieve more today and in the future with an open, extensible integration framework built for scale, security, and performance. Designed from the ground up to be highly flexible, EnterWorks provides the tools and features necessary to manage data and business complexity without being complex.
3. Who is a typical customer? Do you find your solution is the best fit for a particular industry or company size?
EnterWorks enables product-centric companies— retailers, manufacturers and distributors —to create consistent, great buyer experiences across any channel. The spectrum of B2C, B2B, and B2B2C organisations that have benefited from implementing EnterWorks spans an array of industries—including food and beverage, consumer products, medical and pharmaceuticals, packaging and building materials, beauty and apparel, high tech, automotive, industrial products, electrical, HVAC, furniture, and home furnishings.
4. In conjunction with a PIM/MDM solution, what else do you think companies can do to make sure their product data is future-fit?
Data quality begins with understanding your data and related business processes. Where is the data coming from, where does it need to go, and how is it getting there now? Documenting locations and workflows will help you determine the current state of your data program, identify potential inefficiencies, and begin outlining short-term and long-term digital transformation projects and objectives. 
5. What is the best way to find out more about your product?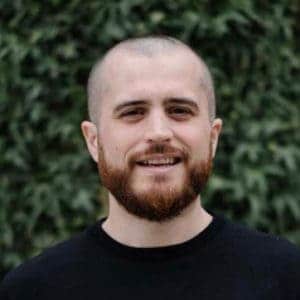 If you would like to find out more about how product data management, PIM and MDM can create value for your business, we'd love to hear from you – Ben Adams, CEO Start with Data
Case Study
"Start with Data are helping transform product data management, laying scalable technology and data governance foundations"