Clearly, a data migration tool must possess features like flexibility, scalability and ease of use for those stakeholders with minimal technical expertise. Additionally, to add agility to the endeavour, it requires an intuitive user interface and as wide a range of functionalities as necessary. 
No single off-the-shelf tool exists to fit all data migration projects. Variables such as the client's application landscape, IRM recommendations, source and target capabilities, and the scope of data quality testing make it highly advisable to get trustworthy advice on the most suitable tool.
Variables when selecting a data migration tool
Therefore, before investing in a PIM solution you need to ask a number of key questions:
Where do you use your product data?

How and where do you get product data from?

How complex is your product data?

What benefits can a PIM software solution provide you with?

Which PIM vendor is right for you?

Do you want a PIM  software system on-site or on the cloud?
Searching for the right tool
The parametres for migration tools include hosting, limitations on user, suite of functionalities, degree of process automation, and scalability. Another important factor is the degree of customer support available. 
User-friendly data mapping functionalities: drag-and-drop, graphics-oriented user interface and not requiring coding expertise.
Integration and Transformation Capabilities to restructure data for targeted delivery.
Connectivity: to allow seamless connection with diverse source and destination structures.
Automated workflow and job scheduling orchestration: to streamline processes.
Analysis, cleansing and de-duplication functionalities: to allow for verification and enhancement of data quality before loading data to the target system.
Data enrichment: this permits additional, clean content to be added to the initial data migration
Recommended tools based on the source or target systems to benefit from predefined workflows, connectors, mappings.
Providers of data migration tools
The particularities of any given migration project make it hard to list the precise tools for your job. However, among the most widely used are:
Conemis – Start with Data's preferred partner
Matillion
AWS data pipeline
Informatica PowerCenter
Xplenty
Azure DocumentDB
Talend Open Studio
As the client, you would not be expected to have an in-depth knowledge of the ins and outs of data migration tools. That's why you have appointed a PIM consultancy partner – to advise you on the choice of tools for your specific needs. Even so, it is worth having a more than passing acquaintance with the types of data migration tools generally used:  
On-premise

: these tools are deployed for moving product data between land-based servers or databases. They do not use cloud capabilities.

Cloud-based

: these tools come into use for transferring data to huge, cloud-hosted data lakes or warehouses. They are used when migrating large volumes of legacy data to a more modern system which can analyse data fast.

 

Open-source

: these tools are generally used to move product data between either land or cloud-based systems — naturally, open-source, usually means significantly lower costs but can also mean significantly fewer specialised functionalities.
Finally, PIM vendors and partner consultancies are increasingly focused on ensuring that data migration tools meet the myriad security and compliance requirements mushrooming around eCommerce ecosystems. This issue may make some cloud-based tools unsuitable, but most of the reputable tools on the market are very much aware of the importance of compliance with government and sectoral regulations such as SOC 2, HIPAA, and, of course, GDPR.
PIM consultancy service for product data migration
Services around Data Migration form an important part of the suite of Start with Data's. PIM consultancy services. With our experience and expertise, you can ensure that your migration will occur in a well-planned, consistent and seamless manner.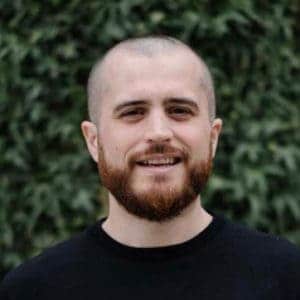 If you would like to find out more about how product data management, PIM and MDM can create value for your business, we'd love to hear from you – Ben Adams, CEO Start with Data
Case Study
"Start with Data are helping transform product data management, laying scalable technology and data governance foundations"