If you are a manufacturer, investments in product data management, PIM and MDM will drive huge value for your business and customers
Nowadays, effective Product information management in manufacturing is key to any organisation due to the sheer amount of data and documents they generate as well as their exposure to a growing number of regulations. Furthermore, we are rapidly approaching a future where the norm will become end-to-end digitisation of physical assets, or information about them. A further imperative lies in the integration of those data with the ecosystems of their value chain partners. The Internet of Things (IoT) is a foundational part of Industry 4.0. For all parties concerned, extracting value from the IoT means processing greater volumes of data from many sources, such as ERP systems trading partners, equipment, and even individual machine sensors.
Talk to us about Manufacturer PIM
If you are a manufacturer or distributor considering an investment in PIM or improving your current product data processes, we would love to help you.
According to the IDC (International Data Corporation) the amount of information generated will increase 10-fold by 2025, so when it comes to manufacturing product data management, what is generated is no longer simply a by-product to be stored and managed as and when. Rather, data is an asset from which value can be extracted, shared, and monetised. Additionally, a product data management system used to its full potential can transform the value chain and be a decisive factor in:
Making operations leaner and more efficient

Improving manufacturing process management

Enhancing logistics operations

Increasing opportunities for scalability

Embedding flexibility and resilience in the operating ecosystem
Product data management is becoming a key component of industrial manufacturing, given the symbiotic relationship between manufacturers and their trading partners (suppliers, distributors, and retailers). A common reason for the suboptimal performance of many manufacturers in the industrial products sector is a lack of connectivity with these partners. This has a knock-on effect throughout the value chain to the end customer.
Challenges for Manufacturers
Silos
Manufacturers are dealing with raw materials, semi-completed products and finished goods for production and post-sales service. They onboard large amounts of supplier data which is spread across systems, applications and business units which deploy a specific and complex set of processes in the value chain. The siloing of information is a commonplace problem in manufacturing companies, which can make gaining a trusted, 360-degree view of product data a time-consuming and challenging endeavour.
Market volatility
Manufacturers are facing increasing volatility of demand and need to adapt to evolving market requirements. If a business is incapable of accelerating time to market to meet demand for new and updated products, they lose their competitive edge. Supply chain and business processes are inextricably linked and if they are sluggish in response, the business not only suffers perpetually inefficient product information management for manufacturing but is also slow in getting new products to market.
IIoT – knowledge, finance, potential
Advances in technology can enhance business operations across manufacturers of all sizes from all sectors. The Industrial Internet of Things (IIoT), 3D printers, Artificial Intelligence, augmented reality, and digital twinning are being introduced by the biggest operations, but many smaller manufacturers are still lagging far behind in their drive towards digital. Given the trend towards more customisation and the potential for smaller product runs, there are opportunities for small and medium-sized enterprises to take advantage of developments. Lack of skills and knowledge is still prevalent, but financing is also a big challenge at present. What is clear is that using outdated methods of product information management for manufacturing leaves a lot of untapped potential for cost savings and efficiency gains.
Converging IT and OT
Industry 4.0 also means a convergence, or blurring of lines, between manufacturers' management of IT and OT (Operational Technology). Like siloed organisations, some manufacturers still struggle with harmonising the two, which is why a major challenge to be tackled is establishing joint governance and responsibilities for the two areas. Digitisation raises issues of data security and integrity, so the aim is for IT and OT to execute projects, unify duplicated systems and processes, and promote the development of the cross-functional business/tech skills currently lacking in most manufacturing organisations.
Integration
When it comes to manufacturing product data management, large enterprises now have various server or cloud-based services and platforms which provide them with a greater or lesser level of control over the data they generate (depending on the service model they choose). These services (SaaS or PaaS) include:
Enterprise Resource Planning (ERP)

Manufacturing Execution Systems (MES)

Product Lifecycle management systems (PLM)

Master Data Management (MDM)

Product Information Management (PIM)
Unification
In fact, manufacturers, distributors, and retailers are finding opportunities to work together in finding ways to add end-to-end value in the product life cycle. For some manufacturers, aftermarket services already account for the entire profit generated by the company. In many cases, new equipment is no longer sold to generate profit for the firm, but to fuel the future after sales on the installed base business. The interconnectivity and connectedness of product information management for manufacturing reverses its journey along the supply chain and leaves the distributor in a key data-enriching position. The aim of this business model is to drive value for the customer, as this is what the end user will increasingly be demanding in future.
Operational efficiency
This capacity for connectivity, automation, and analytics can only succeed if the cornerstone of manufacturing data management realises the value of complete and correlated sets of data about products and production processes. These seven examples illustrate effective deployment of manufacturing data:
Why manufacturing product data management matters
Eliminating data redundancy
A frequent bugbear for many organisations arises when processing data in file-based systems. The silos existing in many leads to duplicate files being created across departments. Alternatively, multiple copies of the same data are located throughout multiple systems. A non-standard copy of the resulting 'redundant' data could either be used mistakenly or some unfortunate soul has to spend hours manually weeding out copies or versions from the system.
Data governance – sharing and privacy
Without a solid framework of data governance, there is no rules-based system for ingesting, storing, accessing, locating, treating, or exporting data. The increased risk level is evident – wrong data being accessed by customers, inconsistent messaging from marketers, lack of protocols for security and integrity of data and even potential legal and compliance problems. A stakeholder-driven and consensual framework of rules and protocols allows everyone in the organisation to use product information management in manufacturing with full confidence that it observes minimum quality standards using a commonly understood set of criteria. Additionally, role-based access controls resolve the security and integrity issues.
Data as a driver of innovation and excellence
There are multiple ways in which the digital transformation is providing opportunities for manufacturers to enhance their performance:
Common manufacturing use cases
Product data and the value chain
At every stage in the value chain, manufacturers generate product data. Operational technology and connected software support the management of different data types – engineering data, process information, product development, stock control and product attribute information. As product variants and lines expand, so does the volume of associated manufacturing product data management. As such, storage, structure, organisation is needed to track, access, share and deploy throughout its lifecycle, from sourcing raw materials to syndication to sales channels.
The connected customer
The customer is at the end of the value chain and their changing profiles will demand outcome-based adaptations of business models. For example, as 3-D-printed batches become ubiquitous, manufacturers need to adapt to widely varying batch sizes, greater product customisation and shorter lead and delivery times. This logically leads to a digitally improved customer experience across online channels.
Collaboration with partners
Accumulated product data informs the actions of stakeholders throughout the product lifecycle. For industrial manufacturers, this data is gathered from suppliers and fed on to distributors alongside the finished products. If data is leveraged for i4.0, the input (and output) has a major impact on efficiency, quality, costs, and resource deployment. The current 4th revolution in industry relies heavily on effective manufacturing product data management, as the building blocks underpinning:
Real-time supply (and demand) chain management, with all trading partners integrated

End to end track and trace capacity for products, using smart labelling and digital signatures

Production planning with an embedded feedback loop from customers leading to end-to-end efficiency in asset utilisation

Digital quality assurance frameworks deploying digital twinning for easy product testing
Mergers and multiple markets
The current operating environment has seen many manufacturers undergo takeovers or have expansion and scaling of operations to cover multiple geographical zones. The complexity of supplier data and system information is exacerbated by this inflowing data being managed in multiple systems and applications, siloed across regions and business units. Without dedicated product information management for manufacturing to deal with this flow of highly specific product data, the risk is that adding, altering, or rectifying data in one system doesn't automatically mean it will be updated in other systems to reflect the latest changes.
How we service the manufacturing sector: our method and output
We use our experience and expertise to take your unique circumstances and provide value-added input and output at every stage in the planning and development of your product information management project.
Product Data Value Assessment
We assess your strategic KPIs and business outcomes and show you how better product data processes, governance and technology can support these value drivers.
Product Data Process Assessment
We identify pain points and opportunities to improve and scale your current product data management processes, and produce a set of recommendations to improve
Product Data Governance Maturity Assessment
We benchmark your maturity in product data governance across data access, ownership and classification to build quality and produce a set of recommendations to implement better product data governance.
Product Data Technology Assessment
We will run a technology assessment, identifying opportunities to implement technology architecture & solutions to better manage your product data and realise value for suppliers and customers. We also help you evaluate and select the right platforms.
Product Data Roadmap Definition & Planning
We create a roadmap across product data process, data governance and technology changes and support you with securing sponsorship, buy in and funding to deliver identified value.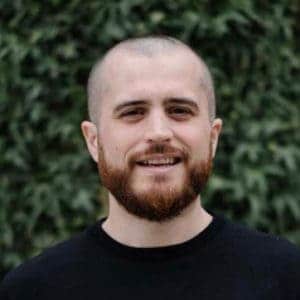 If you would like to find out more about how product data management, PIM and MDM can create value for your business, we'd love to hear from you – Ben Adams, CEO Start with Data
Case Study
"Start with Data are helping transform product data management, laying scalable technology and data governance foundations"