The difference between data and metadata
At Start with Data, our speciality is supporting product-centric organisations from beginning to end of a PIM or MDM project implementation. We can often take for granted that our clients (and potential clients) are well-versed in the intricacies of data types and the information contained, but sometimes it is worth going back to basics to remind ourselves of just what terms like information, data and metadata really refer to. So, what is the difference between data and metadata?
The difference between data and information
In terms of identifying the difference between data and information, data can be seen as those pieces of information strictly relating to and connected with a product. That includes elements such as the materials from which it is made, its weight and dimensions, its intended use and the precise regulatory and/or safety information about it. At present, there is no universally recognised schema which encapsulates all aspects of all product data (although there has been an attempt at such a schema[1]). Nevertheless, there are tools available to help businesses in various sectors to extract an entity´s data and subsequently, create dynamic definitions. No two entities are exactly the same, which is why, for example, any given product and its data are treated as individual items rather than being put into premade 'boxes'. While there are many data points shared between entities, there are a great deal more which are not.
Of course, there is far more information about a given entity than just entity-specific data – in other words, those elements strictly related to the entity itself. That is why we can see 'data' as a subset of 'information'. The latter is the compendium of all information about an entity. This includes metadata.
Metadata is that data about an entity which is not necessarily a physical or purely descriptive aspect of it, but, rather, certain intellectual information about it which provides more context for users of that data. 'Users' could refer to internal teams, such as marketing, logistics, warehousing, and business analytics. The end users are those needing to use such data, for business purposes or as the target consumer for whom this data provides information during the customer journey
Within the orbit of a Master Data Management initiative, we can take a product´s metadata as an example. Such metadata could include:
What is the difference between data and metadata?
While data can simply be a piece of information, a list of measurements, or observations, a story or a description of a certain entity, metadata specifies information about the original data which assists in identifying the nature and features of that data.
Looking at a household adhesive product as an example. The product data would include attributes for the chemical composition, moisture resistance, size of container, time needed for the product to set, safety information for use or storage and information about regulatory compliance.
The metadata for this product includes features and benefits, product photos, video examples, regulatory data sheets, customer reviews, availability and the possibility of bundled purchases with related products.
When it comes to B2B commercial relationships, the role of metadata is essential for contextualising what are frequently highly complex / ´niche´ products, where the specificity of information is key to the decision-making process for purchasers, spending company money and whose time is at a premium. So, downloadable PDF documents with technical specifications, material safety data sheets (MSDS), and manuals are frequently a must for B2B sites – product data in itself is not sufficient to make an informed decision.
Higher-quality data - more metadata
For most companies, product data is found in several locations. It could be the CRM, warehousing and ERP, as well as in catalogs, and marketing material. The product metadata adds and contextualises what becomes product information. Thus, the higher the data quality, the better and more extensive the metadata, and the more credible and relevant the sales proposition. That´s why a well-configured and business-specific MDM solution is the key to excellent, extensive and consistent product information.
In fact, the product search is a case in point. When you enter a term into a search engine, the most likely phrase will contain some kind of metadata about the product you are searching for; "Strong glue for sticking wood together" is more likely than "Glue composed of propanol, phenoxy, isothiazolone, vinyl acetate and alcohol". A word, phrase, slang or even meme is a form of metadata around a product.
In summary, product data is for the provenance of a product – its origins and nature´. Metadata will describe, analyse, categorise, illustrate and praise (or criticise) such objects. All this is encapsulated in the sum total of what we know about that product, for whatever purposes – product information.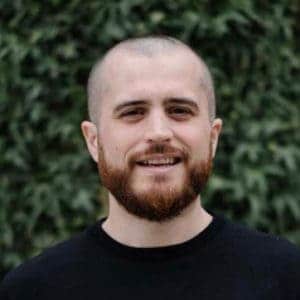 If you would like to find out more about how product data management, PIM and MDM can create value for your business, we'd love to hear from you – Ben Adams, CEO Start with Data
Case Study
"Start with Data are helping transform product data management, laying scalable technology and data governance foundations"