If you are a retailer, investments in product data management, PIM and MDM will drive huge value for your business and customers
These are challenging times for retailers. The events of 2020 and 2021 so far have accelerated a trend toward widespread eCommerce adoption which was already gathering pace. How companies manage their data is rapidly becoming the decisive factor for whether their business models succeed or fail. No more is this true than in retail, where the global dominance of the online mega-retail platforms is driven to a major extent by their astute use of data. Additionally, advances in artificial intelligence and machine learning are now central to the strategies of retailers wishing to leverage their power and reach.
The major challenges for the retail industry are driven by three factors – technology, the changing retail landscape, and a constantly evolving customer profile. That's why data management is critically important to be sufficiently prepared for an agile response to the seismic changes occurring in the business ecosystem. The three challenges mentioned require businesses to focus on two internal areas in particular – optimising efficiency and increasing speed to market for their products, existing and newly launched.
Talk to us about retail PIM & MDM
If you are a retailer considering investing in PIM and MDM or improving your current product data management, we can help you.
When we look in more detail at the challenges faced by the retailing sector, the following five areas stand out. In fairness, we should see them as opportunities as much as challenges:
Responding to more stringent demands and expectations from consumers will be the greatest challenge for retailers. The customers of the future will certainly demand more transparency of product information (for example ethically sourced materials or ingredients, product origin, health information and product quality):
Integration
In the last ten years or so, retailers, especially those in the FMCG sectors have focused primarily on their eCommerce interfaces. Now that digital integration of the value chain is becoming a reality, it should become an operational and strategic priority.
Cloud capabilities
Regarding the value chain, those manufacturers ahead of the game are also seeing the real value of optimising product data feeds to the retailers they supply. As use of cloud-based service platforms becomes ubiquitous, interconnectivity along the entire value chain has never been more feasible. Product data management is the core around which all partners and stakeholders can make the most of these cloud-enabled collaboration tools.
Manufacturers
Data connected to manufacturers' goods travels along the value chain to the end user, the consumer. On the way, it enters the retailer's ecosystem in increasing volumes. For them, the better the quality of product data they receive, the better they can leverage internal processes and workflows and the easier it is to enrich product data ingested, the faster it will reach the markets through channels and in formats which respond to their demands and compel them to purchase. Optimisation of this data flow benefits both manufacturers and retailers.
Why Retail product data management matters
Many of the larger retail and consumer goods operators have adapted to the digitization and interconnectivity of products, business models, and value chains. Many have not, reflected in their recent performances. In the short to mid-term, accelerated digitalisation of all internal systems and market sectors will impact greatly on the capacity of these companies to:
Those retailers who are behind the curve still have time to digitise their supply chain. For the many operating in FMCGs, that means being able to connect supply, logistics, and distribution platforms using the 'single version of the truth' offered by a high-quality product information management system.
Well-managed sets of data can be used for integrated planning and execution across the organization and in full alignment and collaboration with trading partners. In terms of information integrity and completeness, the transformative nature of Industry 4.0 is fundamental in ensuring interoperability and efficiency throughout the critical impact areas of the supply chain.
Retailers can only fully leverage their relationships with suppliers and/or manufacturers if the way they govern, manage, enrich, and syndicate their product information is up to the challenge.
Given evolving consumer expectations, retail trends are moving rapidly towards AI-powered visual searches, but, basically, the power still lies in providing complete, relevant, accurate and up-to-date product data to underpin the capabilities of these AI engines. Regarding the consumer search phase, use cases for 'early adopter' retailers indicate they are already leveraging this power:
If enterprise technology stacks are fully integrated with product and master data management, the linear nature of processing becomes a thing of the past, as multiple departments can access the 'single source of truth' (with appropriate permissions) and workflows can take place simultaneously rather than one after the other.
Truly data-driven retailers have seen the benefits in reduction of abandoned carts and measurable increases in conversions though offering accurate search results.
Integration
In the last ten years or so, retailers, especially those in the FMCG sectors have focused primarily on their eCommerce interfaces. Now that digital integration of the value chain is becoming a reality, it should become an operational and strategic priority.
Quality, integrity, and security
As volumes of data get larger, the issues of usability, integrity and security in enterprise systems becomes a major concern. This is based on internally established data standards and policies. Implementing a robust data governance framework is foundational in ensuring that data is reliable, trustworthy, secure, legal, and usable. High quality product data is the existence of 'The Single Source of Truth' – data governance establishes a framework to make that a reality every single time it is used. Data governance must be an organisation-wide endeavour. The recent past has seen the failure (or at least, substandard performance) of many companies due to the siloing of information across different departments.
Operational efficiency – speed to market
Product lifecycles are becoming shorter and often complex operations mean retailers need to use big data in their analytics to optimise supply chains and product distribution and reduce costs. All retailers are under pressure to 'sweat' their asset use, cut budgets, enhance performance, and heighten service quality. Astute data management is a key part of addressing the challenge of operational efficiency. But data must fit for use if they are to extract insights. Information about trends, patterns and outliers can enhance decision-making on products, markets, and channels. That drives better operational performance generating savings in unnecessary costs.
Industry 4.0
Industry 4.0 is a natural successor to what occurred in the late 20th century, where advances in IT and OT computerization triggered big changes in retailing. The emergence of loyalty cards, back-office and logistics automation, lean supply chains, and the early iterations of eCommerce helped to create a new, more demanding customer profile. However, it is only now that the incremental results of technological innovations in this area have created a digital environment where companies have opportunities for end-to-end digital management of their value chain. It is a fortunate confluence, as in the short to midterm, the retail landscape is likely to see a prolonged battle for the discerning consumer's attention and money.
How we service the retail sector: our method and output
Whether it is fashion, food or furniture, we use our experience and expertise in this sector to take your particular circumstances and provide value-added input and output at every stage in the planning and development of your product information management project.
Product Data Value Assessment
We assess your strategic KPIs and business outcomes and show you how better product data processes, governance and technology can support these value drivers.
Product Data Process Assessment
We identify pain points and opportunities to improve and scale your current product data management processes, and produce a set of recommendations to improve
Product Data Governance Maturity Assessment
We benchmark your maturity in product data governance across data access, ownership and classification to build quality and produce a set of recommendations to implement better product data governance.
Product Data Technology Assessment
We will run a technology assessment, identifying opportunities to implement technology architecture & solutions to better manage your product data and realise value for suppliers and customers. We also help you evaluate and select the right platforms.
Product Data Roadmap Definition & Planning
We create a roadmap across product data process, data governance and technology changes and support you with securing sponsorship, buy in and funding to deliver identified value.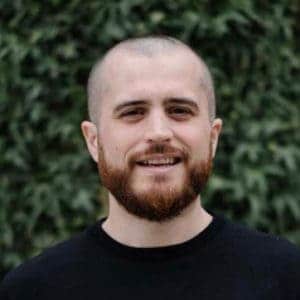 If you would like to find out more about how product data management, PIM and MDM can create value for your business, we'd love to hear from you – Ben Adams, CEO Start with Data
Case Study
"Start with Data are helping transform product data management, laying scalable technology and data governance foundations"