Start with Data partner with the leading PIM and MDM solution providers. We have a centre of excellence dedicated to the design, configuration and support of these solutions.

Enterworks provide distributors and retailers everything they need to create, maintain, and share trusted data and digital assets across the systems that power their businesses — all in a single platform.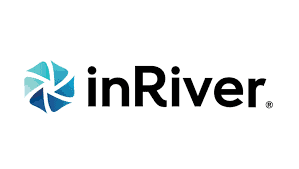 Start with Data is an official inRiver partner. The inRiver PIM platform offers a multi-tenant, scalable and cloud-based SaaS. The company has the know-how and experience to drive digital transformation projects, implement tailored solutions, and optimise internal processes to generate a stronger bottom line.

Akeneo is a global leader in Product Experience Management (PXM) solutions that help merchants and brands deliver consistent and enriched customer experiences across all sales channels, including eCommerce, mobile, print, and retail points of sale. Akeneo's product information management (PIM) and product data intelligence solutions dramatically improve product data quality and accuracy while simplifying and accelerating product catalog management

Riversand offers a full cloud based, dynamic, configurable platform that helps forward-thinking companies discover the value of their data, increase productivity and improve the customer experience.

Salsify is the world's leading Product Experience Management platform, built for brand manufacturers to address the demands of the b2b and b2c retail and distribution landscape. Salsify empowers brands to onboard, manage and syndicate product data with user friendly features & unparalleled ease.

Productsup provides an innovative SaaS platform that empowers brands and retailers to optimize and syndicate their product content to all digital marketing, shopping and business channels, such as Google, Amazon, Facebook, or Walmart. With agile data and seamless connectivity, the award-winning company helps customers break through data silos and get their products to market quickly. Headquartered in Berlin, Germany, Productsup is trusted by more than 800 businesses worldwide, including five Fortune 20 companies and market leaders like IKEA, Superdry and Rakuten.

conemis specialises in successful digital transformation to new applications. The software platform conemis transition cloud gives project teams the tools and mental space to deliver innovation that inspires and enables users. Customers worldwide appreciate conemis software that for 10 years has kept its relentless focus on consistent automation and management of digital transformation, consolidation, and migration projects