Product Information Management Value Assessment
Your business requires a thorough understanding and assessment of the strategic role of product information management
Understand the role product data plays in achieving your company strategic goals
Familiarise your business with the components of a successful product information management strategy: product data governance, processes & technology
Build a product information management vision, roadmap and investment case
Facilitated workshops will get stakeholders from across your organisation, from executive level down to business users. They are both a great way of building interest in product data management and the components, as well as showing in a very practical way how each business unit and person in a retailer or distributor relies on product data touch points.
Familiarisation Documents
To support the familiarisation of key components of a product data strategy – that is processes, data governance and technology – we will provide supporting material in both document and wiki form, depending on your preferred tooling. This will build a trustworthy source of information on these key components, helping to educate everyone in the organisation.
A product data value map is a single source of information to show stakeholders, leadership or board the link between your companies strategic goals, their associated KPIs and their link with product information management. We can deliver this in excel format and also provide supporting visual documentation to show product data touch points throughout the supplier to customer value chain.
An investment case will help build the case for investing in product data management strategic initiatives. We will either produce an investment case aligned to your company investment templates and process, or create one based on our own templates.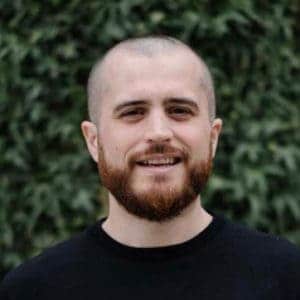 If you would like to find out more about how product data management, PIM and MDM can create value for your business, we'd love to hear from you – Ben Adams, CEO Start with Data
Case Study
"Start with Data are helping transform product data management, laying scalable technology and data governance foundations"