What differentiates Start with Data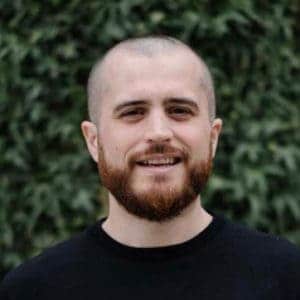 "When you look at our team, none of us class ourselves as 'data geeks'. We class ourselves as business consultants who specialise in product data and master data. That's also what makes us different."
Ben Adams, CEO & Founder
This interview with Ben Adams, Start with Data's Founder and CEO, focuses on what differentiates Start with Data from the rest, why technology is only half the story, and what trends the future may reveal.
Ben, looking at the specifics of what Start with Data does, what differentiates you from other specialist consultancies working in this niche?
For me, the biggest differentiator is our thought leadership and our experience within the verticals we consult in. I've worked with many general, big consultancies in my time as well as supposedly 'boutique' consultancies. From that experience, I've observed there's a real lack of people who have genuinely lived and breathed the industries that they're operating in. So, what we do when we hire people is to make sure they have had client-side experience in the precise industries in which we're consulting. That can be anything – from on the shop floor up to the corporate strategic level. I think that's a major differentiator. There are too many consultancies in data management which are very technology-driven and they lead on this 'technicality', with their 'magic black box of data'. That's missing the point for me. After all, data management is about adding value, based on the use cases that you're trying to fulfill for the specific industry verticals. I don't think you can add long-term value if you haven't had experience in or worked in those industries in which you're operating. That's the main differentiator.
Another distinguishing factor is the people side of how we are perceived as a business. When you work with us, you feel like you're working with a people-oriented business. We're not an IT company, we're not a bunch of data geeks! It's funny, the number of people who have the perception of 'geek' when they hear the word 'data'. When you look at our team, none of us class ourselves as 'data geeks'. We class ourselves as business consultants who specialise in product data and master data. That's also what makes us different.
Is it becoming an easier sell to convince potential clients to invest in your services?
No, it's still a hard sell. Because what you're saying to them is "design lots of stuff at the beginning before you get onto implementing anything", and that means there needs to be an educational dimension to what we do. Especially when you go in on the back of a vendor presentation which has given them a demo with all the bells and whistles and told them everything is out of the box and good to go…  
So, you're saying that technology is only half the story?
Yes, I am. We say that for every pound you invest in data architecture or business process design, it will save you many pounds later, during the build and implementation phase. That's what you say to clients. To vendors, we say "give the time and energy to the client and to us upfront, then there's more chance of success – the implementation is going to be fit for purpose and the client is going to be happier with the solution".
How would you respond to the argument which says, "why do I need your help if I can go straight to a tech vendor and get something out of the box?"
Well, the first thing is that there's no such thing as 'out of the box' for PIM and MDM. Apart from that, the tech vendor can't solve the business change and business transformation element. That is, the actual embedding of new processes data governance. Their tool isn't a kind of 'super-robot' that can go in there and do those things for them.
I'd also observe that the tech vendors don't have the industry knowledge to be able to provide bespoke advice on what should be implemented for a specific client. Again, I'd say to them; "For every pound or Euro spent on getting the design right up front, you'll save a lot more money with the tech vendors later."
What's the added value in the support you offer after implementation?
The beginning and middle of the project is about reaffirming that it's a big business change process, and business change takes a long time. One of the key benefits of having a third party working alongside you is that we're not embedded politically and culturally inside the client organisation. We're quite agnostic and practical about it. So, if you want a consistent voice of reason, that's the value of using a consultancy partner for the duration of the project, into the delivery.
A bit like talking to a psychoanalyst about your problems, rather than a family member?
Yes, exactly! Also, there's a big element of facilitation. A lot of people underestimate the effort required to facilitate change. We don't say "Do the change!" We facilitate it, through guidance and workshops, design, and consultation. It is hugely valuable and saves a lot of time and energy. For example, take driving consensus. An independent third party can help you to drive the consensus needed internally among key stakeholders. Whether it's prioritising a certain functionality or weighing up the pros and cons behind a particular business decision, that facilitation is what we are all very good at doing.
Where do you see yourself and Start with Data in ten years' time?
We see ourselves as the number 1 consultancy in the PIM space. We'll have many consultants worldwide, but still focusing on retail, distribution, and manufacturing. For me personally? Well, I won't not be the CEO! I'll still be there, but there'll be a big leadership team and hundreds of consultants.
So, your strategic plan is to appoint more people?
Yes. But as we grow, and in the longer term, we never want to lose the culture and the people side of it. For us, the only way we can scale this business is for that integrity to stay. That's the most important thing for us. That's why we're investing so much right now into the integrity of our culture, our people, our hiring processes, and our client experience. It's absolutely essential.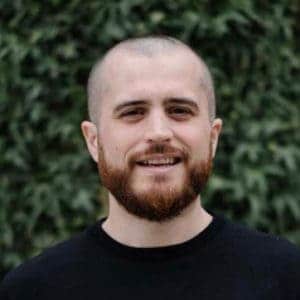 If you would like to find out more about how our product data management consultants can create value for your business, we'd love to hear from you – Ben Adams, CEO Start with Data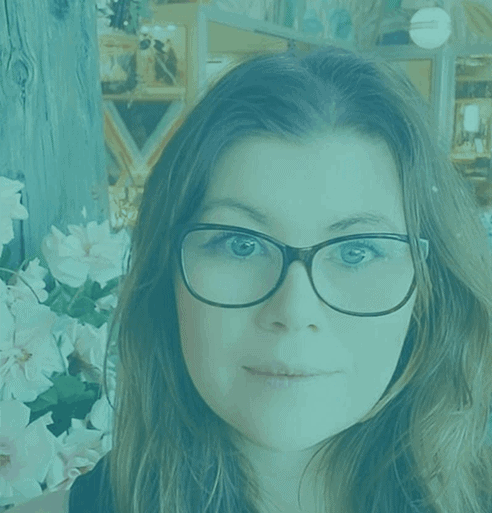 We're always looking for talented people! Read more about our culture, the experience required and our current roles available. We'd love to hear from you – Joanna Hall, Head of Talent, resourcing & People Operations