Webinar: The customer's eye view of a PIM implementation project
In our recent webinar, Ben Adams, facilitator and CEO of Start with Data, was joined by Thomas Heuchert, from Grundfos, who offered some insightful thoughts on the customer perspective before, during and after a PIM implementation project.
The customer in question, Grundfos, is the largest pump manufacturer in the world, with more than 19,000 employees globally and an annual production of more than 16 million pump units for various types of water solutions. Thomas is the Data Distribution and Publication Manager at Grundfos and, as such, was very much at the sharp end of the customer experience when the company implemented its PIM solution. He talked about how Grundfos is using its investment in a PIM solution to accelerate its digital capabilities.
Headaches and pain points
Thomas briefly outlined the main problems and pain points leading to the decision to implement a PIM system.
In a nutshell, Grundfos's product information management suffered from siloed data, multiple data sources and inconsistencies in data sets from different places.
PIM implementation – the gains
When it comes to gains from implementing PIM and syndication technology Thomas outlined what the main aims had been in preparation of the PIM project – greater efficiency, faster time to market, greater customer engagement.
He picked up on the biggest gain, which actually came out of the biggest headache – the fact that the company now has one single data source – what it calls 'the single point of truth' for all its information for local sales companies. As a result of this data centralisation, Grundfos can now efficiently distribute all its product data through the right channels – in their case, a range of data exchange portals throughout Europe.
 Thomas went on to add that the facts that product data quality has improved enormously and the time for data acquisition has gone down significantly have been key benefits.
Better quality data and investment in product information management solutions has had a positive impact on customer satisfaction. Thomas highlighted how the increase in quality and accessibility has meant increased customer satisfaction. This includes customer queries about deliveries, which used to fill inboxes throughout the company. Their volume has gone down dramatically, as there is no longer a need for customers to chase down information. They now have problem-free access to product data directly from public channels.
Ultimately, it has become a win-win situation all round, for the customers and for Grundfos as the manufacturer. What is clear from Thomas's 'on-the-ground' insights is that investment in a PIM solution has brought significant benefits to Grundfos, both in its downstream processes, through more efficient processing of best-quality single-source product data, and to the upstream, in the form of faster product data onboarding and standardisation.
For further insights into the latest developments in product information management – from industry leaders, vendors and the customer – watch the full webinar
.
At Start with Data, we have built up our expertise in giving the best wrap-around PIM consultancy service to those clients wanting advice on their PIM and those looking to implement a PIM software solution for their product data. You can have a further read about our PIM consultancy services here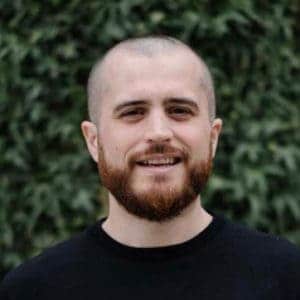 If you would like to find out more about how product data management, PIM and MDM can create value for your business, we'd love to hear from you – Ben Adams, CEO Start with Data
Case Study
"Start with Data are helping transform product data management, laying scalable technology and data governance foundations"