If you are a distributor, investments in product data management, PIM and MDM will drive huge value for your business and customers
The current drive towards eCommerce and online B2B strategies for industrial distributors is especially challenging for industrial distributors. To avoid being left behind in the wave of digital transformation, they need to address how important high-quality product information is to their future. The commercial landscape is omni-channel, so industrial distributors should ask how well they manage their data currently, and when it comes to product information management, how they can leverage the available technology and business-driven strategies to future-proof themselves.
Talk to us about Distributor PIM & MDM
If you are a manufacturer or distributor considering an investment PIM, MDM or improving your current processes, we would love to help you
Challenges for distribution
Industry shakeout
Advances in technology have meant a proliferation of solutions, and the rapid growth of cloud-based SaaS services driven by AI and machine learning has transformed the performance of those organisations ahead of the curve. The onus is on most distributors to demonstrate how they add value to the process of sourcing and purchasing parts, equipment, and other goods. Additionally, an increasingly fragmented market, together with a trend towards consolidation by larger distributors, represents a threat to those small to medium-sized distributors who cannot respond to the growing demand for fast, frictionless transactions based on comprehensive, accurate and up to date product information. As such, the B2B customer profile is also changing and distributors are no longer able to ignore that.
Disintermediation
Many manufacturers and retailers have concluded that they can eliminate distributors from their commercial equation if they use their own eCommerce systems to service their customers' needs. The benefit for both is increased revenue, as manufacturers can afford to price their products higher and the retailers will still get them cheaper than they would have from the wholesale dealer. Again, technological advances and user-friendly service platforms are behind this trend, as retailers can now establish contact directly with manufacturers through online wholesale marketplaces.
Becoming truly data-driven
For distributors in the early stages of becoming digitally driven, the transformation journey required can appear daunting at first. With the intervention, guidance, and support of experts, they can understand better the bigger picture of the business value case for efficient and effective product data management. The key is the establishment of clear linkage and integration with the strategic drivers of this change – speed, cost efficiency, range, and ultimately, customer experience. A PIM or MDM hub, together with a data architecture and taxonomy optimised for the specifics of the business, allow the distributor to focus on added value rather than wasting valuable time processing incoming data manually or fruitlessly searching for the definitive version of a data entity.  
Nevertheless, all the above relies prima facie on high data quality levels. Compared to retailers or manufacturers, distributors are generally managing enormous volumes of product data, which are destined to continue rising as greater amounts of granular product data become available. There is even for growth if distributors use the capabilities to scale – applying automated bulk processing functionalities and preparing their catalogs for overseas markets, with translation features and inbuilt systems for checking compliance with local rules and regulations.
Distributors require agility and adaptability for the varying needs of internal or external stakeholders. Customers want to order and interact through ever more diverse channels such as POS, web portal, mobile, and voice-ordering. Every single SKU has multiple data entities connected. Historically, that would have meant hours spent on manually checking, correcting, and verifying the set of information.
System adaptability and responsiveness
Distributors must manage many product variants, and what a product information management solution offers is the capacity to manage the data of any item that deviates from standard. As an operating model, management by exception is a lot more feasible when reliable product data management is at its very core – what you can offer not only justifies but adds value to its pivotal role as an enabler to not only connect manufacturers' products with customers, but to add the value that those customers are demanding.
Security and compliance
Security is always a headline issue but has come further to the fore with the EU's introduction of the GDPR. Concerns are high and actions by governments and regulatory bodies have meant that regulations have mushroomed across all verticals.
Alongside the highly complex nature of much data in industrial distribution, the increased requirements for compliance place the emphasis on good-quality data. The diversity of regulations across markets and continents also highlights the need for tools to manage this complexity.
Artificial intelligence and machine learning
Various organisations have invested in technologies driven by AI and ML capabilities to expand and keep ahead of the competition. AI- powered product information management tools permit automatic product classification, detection of irregularities, provision of trusted data for contextualisation and much more. The integrated view of product data across multiple systems in all areas of the enterprise creates a more unified approach to providing customers with a high-quality experience.
Omni-channel as the norm
The industrial distribution sector has trailed behind retailers and manufacturers in adapting to a digital ecosystem. Nowadays, B2B customers expect a much smoother and seamless customer journey than they did, say, ten years ago. These customers are also, after all, B2C customers, so they can recognise the ease of transacting with a vendor organisation with a high level of data maturity. It is reflected in the quality of their product information. Distributors therefore need to adapt quickly to a rapidly evolving reality where B2B customers want to leverage omni-channel sales and purchases quickly and smoothly online.
Why product data management matters to distributors
Common distributor use cases
Managing extensive product catalogs with multiple variants
For larger distributors, there are opportunities for scaling even when suppliers number into the thousands and the product list can run into the millions. Effective data governance will implement the governance framework, processes, and technology tools to allow for scaling operations across international markets. By implementing a new data management model, they can consolidate and grow, as what underpins their processes and operations is data quality. This can involve integrating a flexible, multi-variant product data model.
The product data governance framework
Frequently, the underlying problems of product data management in a company have less to do with their legacy technology stack, but rather with lack of systems and protocols they have for governing their product data. They fail to realise the linkage between the value of their product data quality and strategic business goals. This leads to a failure to tackle deficiencies in the processes used for the scale and scope of the product data they need to manage. In this case, the discovery phase for a data management solution (PIM or MDM) requires a methodical and forensic approach on the part of the implementation partner. Post-implementation training workshops involving the key stakeholders and users addresses the overarching principles of data governance and sets the organisation on a course towards embedding data quality as a state of mind rather than a vague aspiration.
Siloed data sources
Distributors rely heavily on product data, so the silo effect can have serious consequences for the bottom line. Different departments in the organisation –set up their own systems and are not overly concerned with whether they align with company goals. The consequence is lack of data standardisation, duplicated data entities, inaccuracies, and a lack of uniformity in labelling different types of data. Business partners who implement product information or master data management projects often observe that they need to spend large amounts of time at the project's inception carrying out root analysis of the sources, lineage, reliability, and ownership of product data, as the stakeholders involved are unable to demonstrate that accountability. Clearly, this impacts on data quality, trustworthiness, and usability.
How we service the distribution sector: our method and output
Whether you distribute electro components, PPE or food, we use our experience and expertise in this sector to take your particular circumstances and provide value-added input and output at every stage in the planning and development of your product information management project.
Product Data Value Assessment
We assess your strategic KPIs and business outcomes and show you how better product data processes, governance and technology can support these value drivers.
Product Data Process Assessment
We identify pain points and opportunities to improve and scale your current product data management processes, and produce a set of recommendations to improve
Product Data Governance Maturity Assessment
We benchmark your maturity in product data governance across data access, ownership and classification to build quality and produce a set of recommendations to implement better product data governance.
Product Data Technology Assessment
We will run a technology assessment, identifying opportunities to implement technology architecture & solutions to better manage your product data and realise value for suppliers and customers. We also help you evaluate and select the right platforms.
Product Data Roadmap Definition & Planning
We create a roadmap across product data process, data governance and technology changes and support you with securing sponsorship, buy in and funding to deliver identified value.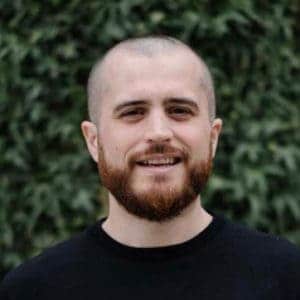 If you would like to find out more about how product data management, PIM and MDM can create value for your business, we'd love to hear from you – Ben Adams, CEO Start with Data
Case Study
"Start with Data are helping transform product data management, laying scalable technology and data governance foundations"