Product Data Syndication (PDS)
The ongoing feed of product information to all selected distribution channels, sales portals, websites and touchpoints.
Effective content syndication means exporting enriched, high-quality content into an omnichannel environment. The syndication tools available ensure content can be contextualised and optimised for any sales channel.
Do you want to accelerate your speed to market?
Book a FREE discovery call to find out how
Your product data has a destination. Having onboarded, enriched and contextualised them, they are syndicated to multiple sales channels and portals. A quick clarification – Product data syndication (PDS) is sometimes referred to as 'Product Content Syndication' (PCS). The two are used interchangeably, but the key principle is that customers receive product information from you which is complete, accurate, exciting and useful in driving their purchasing decision. At Start with Data, we provide expert advice and work alongside your technology provider to ensure that, when it comes to your PIM syndication strategy, your systems and business processes are fully-optimised to maximise efficiency, deliver a rich and engaging product experience, and drive increased revenue.
What is product data syndication?
Product data syndication is the ongoing feed of product information to all selected distribution channels, sales portals, websites and touchpoints. When integrated with a PIM System, it should be capable of sending accurate, enriched and high-quality information in a timely way to the right place at the right time. Effective product content  syndication enables companies to streamline three key processes:
Challenges of manual content syndication
To conform with the requirements of different sales platforms and marketplaces, manual product data syndication means using various formats and complying with differing standards. If done manually, adapting product catalogs to various specifications, as well as managing potentially thousands of complex spreadsheets and coding is time-consuming and prone to human error when deadlines are tight, causing severe quality issues with the syndicated information reaching the customer.
Regarding PIM syndication costs, if done manually, an average brand needs around 3 hours to syndicate and deliver content for one product to a single retailer. The retailer spends 1 to 4 hours on product content writing or transformation for a single product. In today's dynamic eCommerce environment, the pricing policy alone can change more than three times a week, so updating product content data as a whole occupies about 30% of a specialist's time.
If your organisation has experienced any or all of the following, it is highly likely that a PIM syndication solution would be a very good investment.
Automating product content distribution across multiple channels
From a cost and time perspective, it makes entire sense to automate processes as far as possible. It also minimises the chances of errors occurring. Modern PIM syndication solutions are equipped with a range of functionalities which enable a large amount of automation. For instance:
Channel Templates – customised files can be used for individual channels outlining all requirements, and completing all requested information These templates also include a 'customer-perspective' preview of listings and displays before they go live.
Channel Readiness Reports – the status of data can be Instantly checked for updates on its readiness for syndication in line with precise channel requirements. This includes automated alerts on elements such as duplicate information,  problems with labelling, or missing information.
Editing – the range of functionalities permits bulk changes to product feeds, with intuitive editing tools to tailor elements like price formats and character counts.
Predefined Export Integrations – having implemented the standards stipulated by a given marketplace, easily create an automatically completable document with the data required for export.
Standards Exports – these allow for real-time insight into any variations in quality standards, enabling fast remedial action.
Export scheduling – companies can define and create an export schedule which automatically distributes product content consistent with business needs at any given time.
Delta Uploads – when only minor changes are required to products and catalogs, Delta files eliminate the need to copy the entire contents of a file if such changes occur – they only update the changed parts of a file, saving bandwidth and time.
This is not to omit hosting, user limitations, range of functionalities, automated processes, scalability and customer support services. 
How automated Product Data Syndication can benefit brands, manufacturers and retailers
eCommerce consists of a long value chain with multiple entities – workflows for product classification systems, catalog adjustments, taxonomy and structure updates, format and label assortments, and so on. Growth is propelled through automation of these vendor/supplier feeds. PIM syndication services mean data can be shared quickly and efficiently with supplier portals, distributors, retailers, content service providers, and internal users. It eliminates the problems around disconnected systems by taking an holistic approach and integrating previously siloed teams. That facilitates management of different format requirements among different trading partners.
It also enables automatic tracking of individual vendor systems and internal workflows to update data and complement inter-domain collaboration. PIM syndication unifies different data domains as needed, thus shortening the cycle times for onboarding product information and assets.
For manufacturers and brand owners, maintaining accuracy and updates for their product data is fundamental for a successful relationship with retailers and distributors – the right place, right time, up to date, and compliant with unique channel  requirements and formats. Furthermore, these data sets, are shared with a number of recipients, such as content service providers (CSPs), data pools, retailers, and consumers/purchasers
Product content syndication solutions are constantly advancing, allowing for more sophisticated and granular syndication actions. Therefore, built-in channel-specific functionalities, integrated APIs, and more AI-focused automation of tasks are available, where, previously, human intervention was required.
Of course, what ultimately drives the success of this kind of technology is the degree to which manufacturers, distributors and retailers adapt their systems, KPIs, workflows and mindsets. In many cases, this doesn't require wholesale changes, but the transformation from manual product data syndication to AI-enabled automation of many processes needs key stakeholder and user buy-in. That is why preparation for implementing a major overhaul of product data management does not see syndication as a distinct and separate entity from a PIM system.
Driving revenue with Product Data Syndication
The ROI for an effective syndication system can be measured in terms of revenue generation and cost savings. Increasing revenue across large numbers of channels becomes much more feasible if you are able to consistently track and adjust channel-specific product data.
Defined product relationships
Using powerful AI to establish suitable product relationships, average order value (AOV) is likely to increase. Basket revenue is boosted by linking products together with a clearly defined and logical structure. The platforms' use of the latest machine learning capabilities creates replicable processes for exploiting cross-selling and up-selling opportunities. Related items can be bundled together – for example, a smart speaker is displayed alongside a set of compatible smart plugs and smart bulbs. Such a bundle can easily be set up (or added in real time), and promoted through a specific channel, so the right people see the most tempting offer at the right moment.
Creating product experiences
As the attributes and capabilities of PIM syndication software grows and extends, the range and variety of product information generated plays a larger role in customers' pre-purchase experience. Nowadays, not only B2C but B2B customers will expect:
Informative, detailed and engagingly-crafted text

well-designed imagery viewable in 3-D, 360 degree imaging, AR for larger items, and other supporting media such as video
Product data syndication tools will act when new revenue-driving opportunities emerge. The brand can act on them without having to tie up its resources in channel-centric data synchronisation. The synergy between manufacturers, distributors, marketers,and retailers, is leveraged to create a customer touchpoint which is user-friendly, comprehensive, consistent, up to date, and responsive. 
AI has been moving digitally mature organisations through reporting simply on past events to monitoring events in real-time and, increasingly, towards predicting what is likely to occur in the future. Applying analytics to product content syndication enables manufacturers to gain insight into, for example, a feature or specifications which purchasers desire but cannot yet find. Or they may be looking for a certain accessory frequently bought alongside the main product. The point being, manufacturers are now in a position to re-strategise processes and rapidly offer products and features to service new demands for emerging niches and segments.
Getting started with Product Data Syndication
When carrying out a RFP in the early stages of a PIM project, research what features you expect and require. Vendors often provide a range of out-of-the-box functionalities, while others only offer these features as custom add-ons. At the absolute minimum, you will be giving detailed and accurate information around questions such as:
Operational challenges like juggling differing priorities for different channels, and spending hours adapting product data to fulfil those priorities subtract time for strategising about growing or scaling the business. replacing old practices and behaviours is a challenge under any circumstances, so getting the right solution for your PIM syndication needs very careful planning. 
Start with Data syndication services
shaping PIM syndication strategies

advising on optimisation of business processes

ensuring robust and adaptable data governance frameworks 

Partnering with the vendors who can provide the best technology solution for your syndication of product data
Service provider partners
Our service provider partners offers a solution designed to provide a simple and cost-effective way to share information with data pools, content service providers, retailers, and other data recipients key to business success. PIM integration and AI underpin consistent, high-quality data to generate engagement and trusted relationships between brands and trading partners.
Syndication connectors ensures product data is accurate, comprehensive, complete, and in context for each individual channel. They offer a powerful add-on PIM syndication module capable of distributing high-quality, channel-ready product information to all touch points.
We could explain much more. But the best idea is to have a conversation with you about your pain points and what we can do to transform your product content syndication. Contact us to have a more in-depth conversation about how we can help you. 
Ready to deliver your PIM implementation?​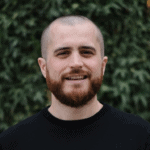 For retailers and distributors
We have a highly experienced team of retail PIM consultants ready to support your implementation from supplier onboarding through to customer experience
Ben Adams, CEO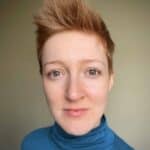 For brands and manufacturers
We can help get your products onto the digital shelf, with our accelerators
Beth Parker, PIM Consultant