The approach, processes and technology to support the successful implementation and integration of a PIM solution
Start with Data are leaders in PIM implementation and system integration. We offer expert PIM consultancy and insight on your new PIM system integration and other product data technologies, as our team of specialists shape, implement and support your integration strategy.
What is PIM System Integration?
Product Information Management (PIM) system integration refers to the set of steps required for your new PIM software to work seamlessly with your existing technology stack, such as ERP, CRM and data lakes. Successful integration provides a guarantee of wholly consistent and compatible information ingestion, enrichment and export across multiple business systems, applications, suppliers and sales channels.
Your organisation needs to act and operate consistently in the way it manages data holistically to ensure the consistency and 'single source of truth' of product data. Therefore, establishing how to approach the following is an important component of any PIM integration strategy;
PIM Integration Challenges
Implementation of any kind of data management solution is never an isolated project. It is an extensive process consisting of several sub-projects. We advise and support companies in designing and developing suitable operating models to align organisational and procedural changes. After all, the challenges around integrating and implementing a PIM are not simply those raised by technology, but very much driven by operational and strategic business objectives.
As with any major project, there will always be bumps in the road. The question is, how best to avoid them or minimise their impact. The answer is that these challenges need to be identified and addressed before embarking on the implementation phase. In broad terms, the following are some of the most significant challenges to address pre-emptively and proactively.
Our three-step model breaks down the PIM integration process into logical steps. We are with you throughout the entire journey, from design and discovery to post-go-live support and maintenance.
Executing an in-depth project discovery and design program is essential. It may be an iterative process and the deeper you dig into existing systems, the more changes may be required. However, this stage may actually be one of the very few times all the stakeholders and partners who are involved can work together at the same time to do a deep dive into;
Business requirements
Process and workflow design
Creation of data models which are both flexible and scalable
To ensure uniformity of default values, security, semantics and quality, we create a  data model uniquely suited to your organisation's requirements. A data model which is fit for use should make the relationship among various data objects and rules crystal clear. This involves designing the attributes, entity, completeness rules, fields and validation rules so that data objects needed by the database are displayed correctly.
On the basis of the accrued knowledge, we can work with our PIM integrator partner to design solution and integration architectures. Putting together the building bricks of the project ensures we have the roadmap to achieve business and technology aims while offering you the options for scalability which future-proof your business.
The methodology we have developed is tried and tested, providing the appropriate project governance structure and the team of experts to ensure the implementation is a success. One of the fundamental principles is to ensure that your product data management solution is integrated with other systems such as ERP or data lake, in a scalable and flexible way to meet your current and future requirements.
During the integration planning, we can create a data migration strategy, by profiling your product data in order to map, cleanse and transform it. A successfully executed data migration phase will ensure your new data model and PIM has the highest quality product data.
For Start With Data, the project isn't over once PIM implementation is complete. We are with you to support and maintain your PIM as well as to integrate it with your technology support processes. As and when upgrades are required or become available, our PIM integrator partner will implement them in a timely way.
The role of the PIM System Integrator is to design and configure software solutions to meet a client's requirements. Working in close collaboration with the client, they integrate this PIM software with whatever other systems the client may have in their technology stack such as ERP, data lake, CRM or eCommerce platform. At Start With Data, we have established partnerships with the best system integrators in the business when it comes to PIM and MDM solutions.  
Our integrator partners deliver genuine business value by designing a technology solution which has precisely mapped the business needs and whose experience aligns with the requirements – timing, budget, functional specifications and implementation – of the customer's PIM project.
PIM integration is more than just an IT project and as such, we know how important a good 'fit' with your technology vendor is. From our substantial experience designing and implementing integrated infrastructures to manage omnichannel data, we focus on a group of selected software partners whose experience, expertise and interpersonal qualities creates a positive and productive environment for achieving clients' goals.  We do not only try to do everything right; we strive for excellence.
Training and educating
Implementing a new system and new processes involves training users in a targeted and professional manner. Our expertise and in-depth knowledge base enables us to offer training packages tailored to your requirements. Once we identify the specific learning goals and of your organisation, we can develop a strategy which effectively addresses them.
An integrator can also support the initial RFP process. SWD works alongside our carefully chosen vendors (such as Enterworks, Contentserv, Riversand, Akeneo and more) to ensure the technical tool capabilities and cost response fits suitably with the methodology for project planning, execution and post go-live monitoring and extended production support.
From the very beginning of the PIM integration project, we will never lose sight of the end game. In this day and age, a wide-ranging and exhaustive product information management strategy is the beating heart which powers the digital customer experience now, and will do so in the future, wherever it leads us. 
We pride ourselves on our flexibility and adaptability to clients' requirements and it may be the case that your organisation will need to access certain parts of our PIM Implementation & System Integration Services, rather than the full wraparound offering. No problem! Our mission is to serve your needs with expertise so that the outcome aligns totally with your brief.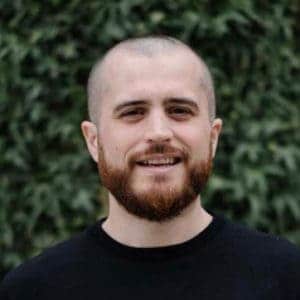 If you would like to find out more about how product data management, PIM and MDM can create value for your business, we'd love to hear from you – Ben Adams, CEO Start with Data
Case Study
"Start with Data are helping transform product data management, laying scalable technology and data governance foundations"