Business transformation makes digital transformation sustainable, durable and, indicative of real, deep-seated organisational change
It would be tempting to perceive digital transformation as simply availing yourself of an impressive technology solution and unleashing its power to magically transform your company into a digital monster, sweeping all competitors before it.
Naturally, there's more to it than that. Granted, a key driver in digital transformation is a fit-for-purpose technology stack, but for a viable future and relevance in digitally-driven commerce, this fundamental change requires organisational recalibration regarding the assumptions about how it functions – the mission and principles behind a full-scale digital transformation means that legacy organisational culture and entrenched attitudes need to be addressed. To streamline product data management, simplify processes, and increase efficiency, an embedded culture of collaboration is the basis. It is also axiomatic that without having all key stakeholders on board, the likelihood of profound transformation is limited.
At Start with Data, Digital transformation is very much part of our ethos, and naturally, we have in-depth knowledge of the best technology solutions when integrating PIM for eCommerce. However, our principal role is as a specialist in supporting the practicalities behind business transformation – this is what makes digital transformation sustainable, durable and, indicative of real, deep-seated organisational change.
When conceiving a strategy for transforming your company to digitally driven, bear in mind current trends:
a massive increase in digital spend in the last 18 months – the sooner you optimise your digital shelf, the faster you can take advantage of this.

companies unprepared for a shift to digital have been 'caught cold' by the Covid pandemic and its impact on demand for eCommerce use.

history is littered with failed attempts at digitisation. It bears repeating – any digital transformation must be owned, supported and driven organisation-wide from CEO level downwards, from stakeholders to end users.
What is Digital Transformation?
In a few words, digital transformation is a process with several attributes, one of which underpins the entire endeavour – the technological and organisational transformation of data within an organisation's ecosystem. What does that mean in practical terms?
understanding your requirements (in relation to your competitors, the market, your internal systems, processes, and workflows)

using technology solutions to create an omnichannel customer experience

designing and building a solution based around clearly-defined golas regarding sales channels used to reach the target market(s)  is reflected in the workforce adapting to different ways of functioning, such as performing processes and adapting workflows to a new context

engendering an organisational culture transformation which accepts and embraces a move away from manual data management, and an 'analogue' mindset
Digital transformation can be a slow and complex process and depends to a large extent on your digital maturity; the gap between where you are and where you want (or need) to be.
Benefits of Digital Transformation
Given the accelerated move by B2C and B2B consumer and purchasing markets towards online commerce, it is self-evident that digitalisation in itself is a no-brainer. But what value can you expect to add as your journey towards digital maturity progresses?
Integration and unification
Collaboration and interactivity among systems is the first step to achieving transformation in data management. Cloud-based technology plays its part in facilitating connectivity among any number of legacy systems, applications, or 3rd party platforms. For example, a PIM platform acts as an overarching system for the entire product data management lifecycle, to ensure that one of the foundational elements of a digital transformation is laid properly – that is, the guarantee of accurate, up to date, consistent and single version product data ('The single Source of Truth').
Scalability and expansion
Digitisation makes scaling your business far more feasible. Systems are equipped to scale when the volume of data increases and can also support product information distribution across multiple territories. Genuine digital transformation can only exist if your systems are scalable at short notice and can expand at the rate you plan for.
Operational efficiency
Linked to organisation-wide culture change, digital transformation must bring teams together to generate higher productivity through simplified and well-defined workflows, streamlined processes, and robust governance. Its design should give employees a real stake in achieving the company's business goals, as well as enabling faster, more efficient and cost-effective internal data processing and management.
Customer-centric operations
Companies are increasingly aware of the effect of information on the end-user; how the customer is impacted is the ultimate benchmark for any enterprise, as it is reflected in the bottom line. In an operating environment where omnichannel is what differentiates a great CX from an average or poor one, dynamic and agile management of product data is pivotal.
Why do digital transformations fail? 
"The road to hell is paved with good intentions." Never better said regarding digital transformation initiatives. Many product-centric businesses have legacy practices (and tech stacks, for that matter) embedded into an organisational culture which regards transformational change with scepticism at best.
If a business implements change but leaves in place the same practices as previously, it is destined to fail. The commonest example of this is the attitude towards data consistency and storage. Product information is scattered across different systems, in spreadsheets, paper documents, and departments all deal with this information according to their sub-cultures and silos. This naturally stymies any efficient and effective cross-departmental information flow and practically guarantees inconsistent and error-strewn data.
Below are common reasons why digital transformation initiatives frequently fail.
Shaping your Digital Transformation Strategy
What value is added by executing a focused digital transformation strategy?
Your potential consumers are already evaluating your digital offering from several touch points, so your messaging, branding and product information must be totally consistent and reliable across all your channels. Wherever customers search (and the trend is towards much more mobile), they find quality and consistency. As part of an integrated digital ecosystem, you need a centralised hub for managing product data, as well as enabling output in tailored ways to satisfy the myriad channel requirements, governance rules and product hierarchies.
Business partners like dealers and distributors with permission can access your system and use the information on their own websites or eCommerce platforms
Fast and uncomplicated product information syndication

eases and speeds up publication on all platforms

and devices
Data governance

helps retailers of all sizes to better manage expanding volumes of information and content
The nature of your business inevitably means managing very large volumes of often complex product data: multiple variants, a deep product taxonomy and the potentially (or existing) enormous number of SKUs. What digital transformation should provide is;
Capacity to consolidate

product data from a large number of sources, be they suppliers, vendors, data pools content providers or internal systems, in a variety of file formats
Search options and

f

ilters

enabling purchasers to find products quickly through various search criteria. Searchability and SEO are becoming ever more crucial in gaining good positioning on the digital shelf – excellent data drives this.
Capacity for bulk updates

to product information if the distributor needs to make rapid changes to large numbers of products (for example, new versions or dynamic pricing). An integrated PIM can change descriptions for a product category in one operation, rather than previously, in a piecemeal fashion

.
Your brand is a precious and valuable asset, and the digital shelf is packed with competing brands. As such, your differentiators should center as much on the customer experience as the products themselves.
We have already focused on the increasingly demanding customer profile, and brands must adapt their product stories to reflect the transforming demand in their target markets.
You probably have several competitors selling into your markets with similar products and comparable pricing. High-quality roduct information provides a benchmark customer experience which marks you out from the competition.
With brands, the purchasing decision is not based solely on product quality and price. Post-millenial consumers also expect brand values to be reflected in the products, so accurate information about sustainability, ethical sourcing, supply chain traceability and regulatory compliance assume ever greater importance. Developing a fully integrated digital environment across all systems is crucial, and a PIM is what underlies it, providing unimpeachably high-quality information.
The role of a PIM solution in digital transformation
Product data is generated at every point in the value chain, while operational technology and connected software systems support the management of different data types, such as engineering data, process information, product development, stock control and product attribute information. As your product variants and lines expand, so does the volume of associated product data. As such, storage, structure, and organisation are needed to track, access, share and deploy this data throughout its lifecycle, from sourcing raw materials to syndication to sales channels.
Automation - efficiency and risk minimisation
Many current PIM solutions are cloud-based for greater responsiveness and speed. Additionally, a PIM provides a range of automated functions. Historically, product data has generally been handled through email trails, spreadsheets, person-to-person transfer, and disseminated around the company in various formats. Therefore, multiple versions generated from multiple sources were stored in multiple locations, creating an environment where errors were practically inevitable.
So what can PIM software offer?
Automation of the entire data value chain, from ingestion to syndication to infinite channels.

No human interference with product data, limiting the chances of compromised data quality.

All departments are using the single, most up-to-date, trusted, and reliable version of the product information they require.

In line with the trend towards integration and unification of multiple systems, (such as ERPs and logistics, all the processes along the value chain work in harmony and synchronicity.
Before long, smart devices like Amazon Echo will demand that data quality and consistency will take centre stage, as missing and inconsistent information will have a much greater impact than in traditional searches on eCommerce platforms – there are no visual indicators which help a customer to find what they need.
Your product information is grounded in solid, secure and scalable foundations:
The

golden record for your product information

User-friendly interface – one-screen visualisation

Process and Workflow optimisation

Speed, efficiency, and cost-effectiveness

Cloud-based, agile and enabling scalability
Start with Data Digital Transformation and PIM consulting services.
Product data is the beating heart of your digital strategy. At Start with Data, our PIM consulting services form a core component of your digital transformation strategy. As such, we offer services to dive deep into what exists, what you would like to exist, and how to bridge that gap. 
Our PIM consulting service helps organisations break free of these process and technology inefficiencies
As a part of your digital transformation initiative. the roadmap travels across your product data processes, data governance and required technology changes to support you with securing sponsorship, buy-in from stakeholders, and funding to deliver targeted and measurable value.
Product-centric businesses are under increasing pressure from a fast-changing eCommerce operating environment, as well as rapidly evolving technology innovations and capabilities. If you want to have a realistic chance of competing on a level playing field with leaders in your sector, digital transformation is no longer a choice, but a necessity. It is crucial to your company's resilience and to its sustainable growth.
That's why we invite you to give us a call to have a conversation about your digital challenges and how we can help you to fulfill your longer-term aims and growth targets.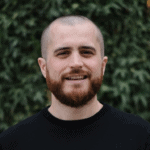 For retailers and distributors
We have a highly experienced team of retail PIM consultants ready to support your implementation from supplier onboarding through to customer experience
Ben Adams, CEO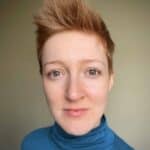 For brands and manufacturers
We can help get your products onto the digital shelf, with our accelerators
Beth Parker, PIM Consultant