Data Governance encapsulates the procedures and processes which ensure the formal management and control of an organisation's data assets.
At Start with Data, we deliver product data governance advisory, implementation and training in line with your data governance strategy to embed data quality in your processes and solutions.
Data governance is a data management practice focused on the capabilities enabling an organisation to implement policies, standards, procedures and metrics to govern the use of data during its entire lifecycle. It ensures that data is used efficiently and effectively to achieve the business objectives of an organisation in order to optimise their operations and enhance business decision-making.
Data governance is a discipline for controlling quality. It creates standards and policies for evaluating, managing, using, improving, maintaining, monitoring, and securing all information within an organisation. It defines decision rights and delegates accountability for all information-related processes. Data governance formalises these processes, which are carried out in line with agreed-upon models. These models define who can take what actions using what information, how and when and using what methods.
What data governance is not
It is important to outline what data governance is not, in order to be clear about the role and importance of a data governance framework.
The impact of poor data governance
Bad (or no) data governance has costly and time-consuming consequences which have a damaging impact on the bottom line. The most common ramifications are;   
Systemic problems in the business ecosystem: an absence of data governance will impact not only the company itself but the vendors, suppliers and partners which form its ecosystem. For example, bad data may cause process delays or inefficiencies. 
'Polluted' data: When data goes bad, business processes and decisions are slowed down. Missing data fields, duplicate entries, misspelling and incorrect formatting all affect data quality. 100% accuracy is never guarantee-able but human error is all but eliminated by implementing a data governance plan for the storage, indexing and manipulation of data.
Irregular compliance: the European Union's General Data Protection Regulation (GDPR) is the best example of external regulations governing how organisations of all kinds collect, store, access and use personal data. The legal and financial consequences of non-compliance are obvious.  
Data goes AWOL: everyone in all areas of an organisation needs timely access (with permissions) to the relevant data which ensures they can function optimally.
The explosion of big data: the volume and variety of unstructured data and range of data formats is growing exponentially. Adding to this complexity, data is dynamic and constantly changing in real-time. Storing, indexing, processing and deploying this data becomes chaotic and uncontrolled without the set of processes and protocols a data governance program ensures. 
Data ownership: the absence of a data governance program means decisions made about key data may come from more than one part of the organisation. Different owners for different systems (currently a widespread phenomenon) results in inconsistencies in the collection, availability, integrity, security and usability of data. 
Many organisations still do not truly take on board the importance of data governance to their strategic goals. The result is a plethora of systems which focus on data quality, but lack the levers and mechanisms to ensure the achievement of that goal.
Data governance principles and procedures
Underlying any form of governance is a philosophy which defines a set of principle ensuring positive outcomes for all concerned. These should fulfil qualitative and quantitative criteria and identifying these is the basis for any form of governance;
The bases for deploying a successful data governance framework are:
Clarity of vision
Communication
Accountability
These are people-focused, not technology-driven considerations. What pumps the beating heart of any organisation, big or small, are a set of principles – policies, procedures, regulatory compliance, risk management and business process management and customer focus. As data increasingly drives the operations, insights, strategic decisions and value propositions of these organisations, it should assume its status as a major company asset. As such, how it is regarded and used by the company should reflect that importance. 
Data governance processes and procedures
The functions performed by a data governance framework include setting data management parameters, the creation of processes to resolve data issues, and helping the organisation to make decisions with reliably high-quality data.
Just as a country could descend into chaos without a government and laws, data governance is a set of figurative laws and the duly appointed data governance committee acts as the law-making body.
When implemented mindfully across all business areas, data governance performs its role of ensuring a holistic view of product data;
If everyone is following procedure and protocols, all data, whatever its source or destination, becomes reliable, complete, accurate and trustworthy. Data assets work for the business, save time and money and drive ROI.
The data governance hierarchy
Data governance trends are rapidly moving towards a person-first approach.
Active and integrated data governance focuses on the needs of the business and strives to embed governance in the mindset and day-to-day activities of users. The welcome outcome is a greater emphasis on compliance as a priority and more insightful management of risk. Typically, a strong governance framework includes the following people-oriented elements;
A governance committee – adherence to and respect for the protocols is critical to the operational and strategic success of the business. As such, you need to give these values priority, so all personnel understand and commit to them.
Clearly defined roles and responsibilities – from top to bottom of the chain of command, a Chief Data Officer should be in place, alongside data owners, stewards, custodians, strategists and analysts.
Representation and active involvement of all areas of the business – not just the technological infrastructure support but any area of the business impacted by the success or failure of product data management.
Frequent interaction and communication – digitisation is a necessity, not a vague aspiration, so constant consultation, decision-making and oversight is a must. That way, standards remain high, consistent and reliable and drive value throughout the organisation. 
Ownership, leadership, authority, responsibility and accountability – these values can be mere abstractions unless there are clear mechanisms which ensure there fulfilment. Throughout the reporting lines of the company (up to executive management level) these must be the 'ideology' of the data governance model.
Having established and implemented a data governance framework, the protocols are in place to optimise the use of standards and protocol-based tools. More and more of these will use AI and machine learning for;  
Data cataloging
Automation of data lineage
Easy data discovery
Maintaining and updating a consistent business glossary
Agile data integration
Stewarded automation of data cataloging and classification.
Extracting usage patterns
Flagging quality issues and warning of data usage problems.
Transparent visual displays to monitor and track curation and to formalise and prioritise the ongoing work of the data governance team.
These tools are only as effective as the Involvement, engagement and empowerment of all personnel across business functions through disseminating knowledge and incentivising good practices. Thus, organisations can focus their data governance on the critical assets which impact the most on overall performance.
Data Governance Specialists
At Start with Data, we know you need to establish a robust and successful data governance framework to support your strategy and ensure great business outcomes. We have developed a three-pronged approach to ensuring that your data governance framework is more than fit for purpose when it comes to effective product information management. 
The fundamental aim is to enable a culture of trust, transparency, collaboration and accountability around product data management in your organisation. This enables you to bridge your product data governance strategy with your corporate data governance.
We pride ourselves on our flexibility and adaptability to clients' requirements and it may be the case that your organisation will need to access certain parts of our Data Governance consultancy services, rather than the full wraparound offering. No problem! Our mission is to serve your needs with expertise so that the outcome aligns totally with your brief.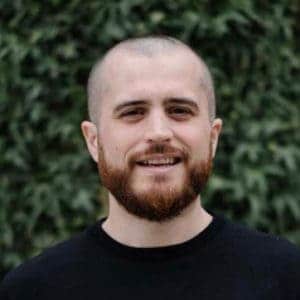 If you would like to find out more about how product data management, PIM and MDM can create value for your business, we'd love to hear from you – Ben Adams, CEO Start with Data
Case Study
"Start with Data are helping transform product data management, laying scalable technology and data governance foundations"